Hello Visitor,
Harvest Service
The school would like to invite you to its Harvest Service on Tuesday 11th October at 1.30pm in St Mary's Church, Grendon - all welcome.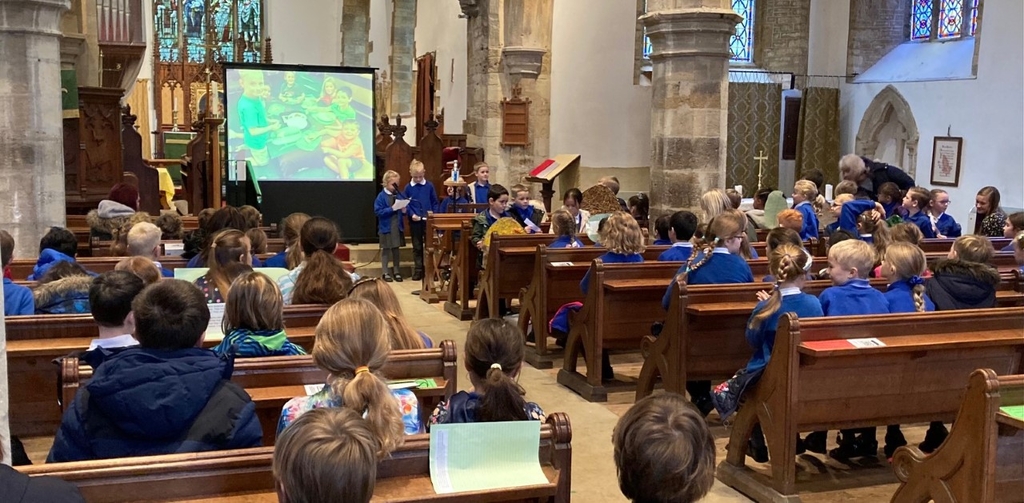 Parents' Evenings
Parents' evenings for the Autumn Term will take place on Tuesday 8th and Wednesday 9th November. In the meantime, please do not hesitate to contact your child's class teacher before that time with any queries.
Swimming
Swimming lessons have been booked for all of Pine Class and *some of Willow Class.
*all participating children from Willow Class were notified by letter in the summer term but please check with us if you are unsure
The school has managed to secure a weekly slot from Monday 9th January 2023 and coach transport has been booked for the whole block. We will send swimming reminders closer to the time.
Residentials
I am delighted to announce that provisional residential bookings have been made for 2023
Year 2
Overnight residential to MacQueen House, Twywell from 13th -14th July 2023
Approximate cost: £25-30
Year 4
2 night residential to Rock UK: Frontier Centre, Irthlingborough from 14th - 16th June 2023
Approximate cost: £210
https://rockuk.org/centres/frontier-centre/
Year 6
4 night residential to Perranporth YHA from 3rd - 7th July 2023
Approximate cost: £350
All trip dates are to be confirmed and whilst costs are approximate they are close enough to help you budget for these exciting summer trips.
Values Champions
Each week, children are nominated by staff for demonstrating one of the School Values of Respect, Appreciation, Kindness, Courage, Honesty and Forgiveness.
The School Values were agreed a few years ago following consultation with parents, pupils, staff and governors. In the summer term, Rev Morna worked with some of our pupils to integrate these values into an overall School Vision which you can read about here
Values Champions will be celebrated in Achievers' Assembly on Friday and will also have a postcard sent to their home to congratulate them. Last week, I was delighted to award Walter and Lily Values Champions postcards and, this week, the recipient is a young man who has demonstrated exemplary manners at lunchtime in their appreciation of Vanessa's tasty hot meals!
Bikeability
Year 6 pupils who are taking part in Bikeability next week will need to bring their bikes to school on Wednesday 28th and Thursday 29th September. All of the Year 6s who responded to the original letter, either to me or directly to Bikeability, have a place on the course.
Bikes should go straight into the Quiet Garden on arrival at school. The sessions are from 10am - 12pm and 1pm - 3pm on both days and will include cycling on the road.
Parent Governor Election: Reminder
A reminder that completed nomination forms should be returned to school by Wednesday 28th September.
Election Timetable
| | |
| --- | --- |
| Wednesday 14th September 2022 | Nomination Form circulated to parents |
| Wednesday 28th September 2022 | Completed Nomination Forms returned to school |
| Friday 30th September 2022 | Ballot papers & Pen Portaits sent out for voting |
| Friday 14th October 2022 | Counting of ballot papers |
At an appropriate point during the election timetable, the Chair of Governors will contact candidates for an informal conversation about the parent governor role.
After the counting of ballot papers, the result will be communicated to stakeholders.
Nomination Form
All prospective candidates should use the nomination form found here. The form is a word document so that candidates can type into the table and this from should be completed and emailed to by the date indicated in the timetable above.