Hello Visitor,
Wicksteed Park
The prize money from winning the 'My Best School Trip' award at the School Travel Awards 2022 allowed us to take the entire school to Wicksteed Park for a summer fun day. It was a wonderful trip - we were so happy to see our pupils enjoying the day and making the most of their time together. A short video of our day is on the school's Facebook page - the smiles on the faces of the children say it all!
Moving the entire school safely around a busy theme park was made easy with beautifully behaved pupils, super staff and a really amazing group of parent helpers.
I am sure that the children will have made some lovely memories - they all seemed to thoroughly enjoy this special treat but it is nothing more than they deserve after a successful year.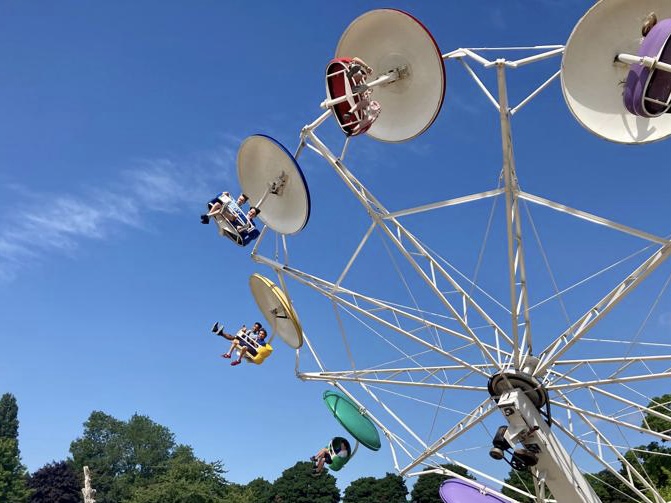 Family Picnic
It has been a while since we have been able to hold our end of year family picnic and so, for new parents and old, here is some information about it.
From 11.30am on the last day of term, the school opens up its gates and invites families onto the grass bank to join us for a family picnic. Feel free to bring chairs, picnic blankets, food and drink - make yourselves comfortable and enjoy the sunshine. Your children will be free to join you from 12pm.
Although school will remain open until 3.30pm, parents are more than welcome to leave (with or without their children!) before this time. If your child leaves the school site before 3.30pm (and this includes if you allow them to go onto the park), please make sure that you tell their class teacher so that they can mark them on the register as being 'handed over' to your care. There will be no staff supervision off school site.
If you are unable to attend the picnic, we will make sure that your child will still be able to join their friends to eat.
Hot meals will still be served on the day for those who choose to book them.
Heat Wave
As you are no doubt aware, next Monday and Tuesday are going to be extremely hot.
Public Health Northamptonshire has asked schools to share their document 'Stay safe and well in the heat - advice for parents and carers' which can be found here.
School staff will obviously be mindful of the conditions early next week. No PE will take place on Monday or Tuesday and children will spend the vast majority of the day inside or in the shade. The fans we have borrowed for Pine's restaurant have proven to be very helpful in keeping us cool and so if you have any to loan your child's class, please do send them in on Monday and Tuesday. Please make sure your child has the usual precations - water bottle, sun hat and sun cream. Your child's safety is always our number one priority so please be assured that we will take good care of the pupils throughout the heat wave.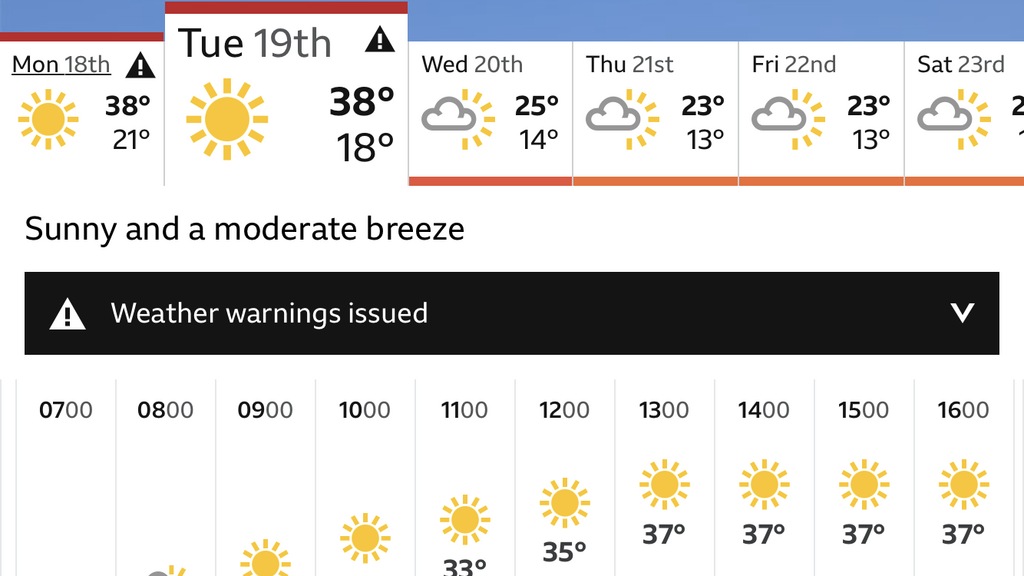 Leavers' Assembly
Thursday's Leavers' Assembly will begin at 9.30am. Last year, it was held outside due to Covid restrictions - feedback was very positive and so we will be heading outside again! The weather looks good for the tail end of next week (still hot but much cooler than Monday and Tuesday).
Business Enterprise
They created their Mexican themed enterprises, made their Dragons' Den pitch, advertised their business, prepared their stalls and sold their creations! Avocado salad, fruit kebabs, melted chocolate pots, savoury muffins, mojito mocktails, nachos and salsa, chilli chocolate cookies, fresh lemonade and Mexican flag cupcakes - the products were varied and delicious and the children did an amazing job. Thank you to all of our customers!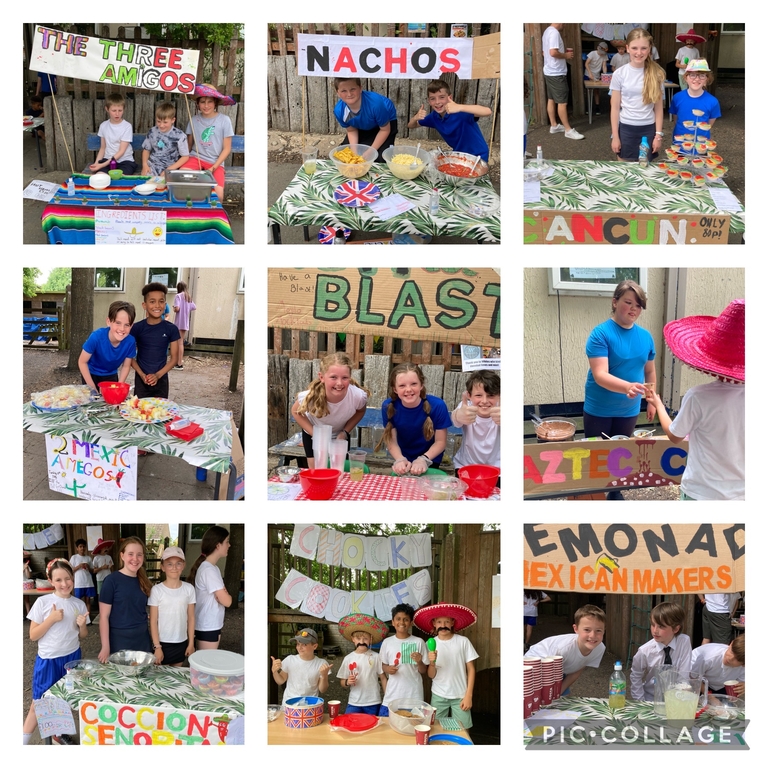 Covid-19 Rules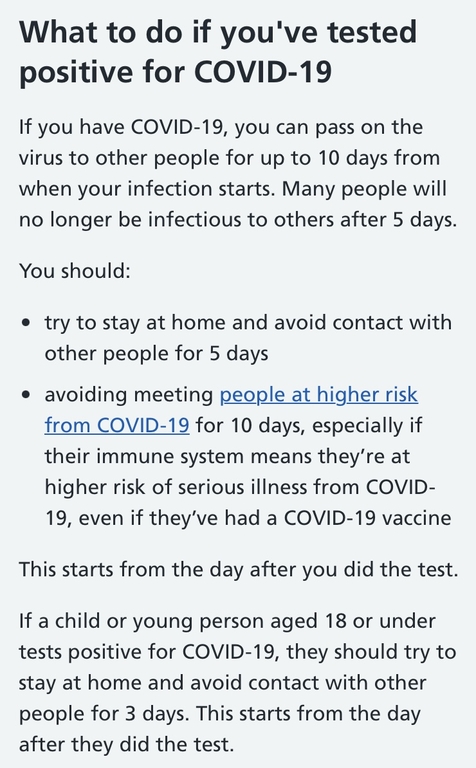 If you do choose to test for Covid-19 and receive a positive result, NHS guidance is that adults should 'try to stay at home and avoid contact with other people fo 5 days'.
For children, this period is reduced to 3 days (starting from 'the day after they did the test') as they are considered to be less infectious than adults.
It is the school's expectation that a pupil testing positive for Covid-19 will remain absent from school for 3 days. This 3 day period 'starts from the day after you did the test'. We would also expect parents to avoid coming onto the school site if they have Covid.
If, after 3 days, the pupil is well enough to attend school and they do not have a temperature, they should return to school.
Many thanks for your attention to this. We have certainly noticed that cases of Covid are increasing lately.
GLK Summer Clubs