Hello Visitor,
Easter Service
A reminder to please join us if you can at the Easter Service tomorrow at 1.30pm in church. The children have plenty of Easter related work to share and have been singing beautifully in school. The service will probably last for about 45 minutes and you are all welcome!
FOGS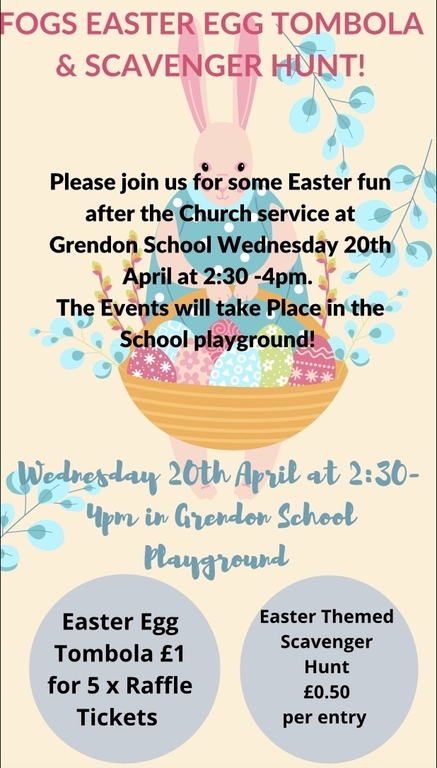 After the service, FOGS will be running their Easter event on the school playground from 2.30-4.00pm.
Parents can collect pupils from classrooms from 2.30pm and children do not need to return to class afterwards.
If you are not able to attend the FOGS event, school staff will endeavour to take small groups of pupils onto the playground between 2.30pm and the end of the school day so that they can join in the fun and so please send your child with some cash if this situation applies to them.
The FOGS event runs until 4pm and so all children will be able to participate if they wish.
Easter Egg Donations
FOGS are still requesting Easter Eggs for their tombola and so please bring in any donations tomorrow morning if you can! Many thanks in advance.