Hello Visitor,
Dancing Schools UK
Congratulations to our Year 3/4 dancers who took to the stage last Saturday for the Dancing Schools UK competition. Although they weren't voted into the top 3, the judges acknowledged the children's wonderful performance and said they thought they were '10 out of 10'. As always, the children supported each other brilliantly and did themselves, their parents and the school proud (and they all looked amazing!).

Comic Relief
Many thanks for supporting last Friday's fundraising for Comic Relief. The children spent time in school learning about the different ways that their donations will be used and they enjoyed a day in Mufti eating the delicious cakes that Year 6 kindly brought in for the cake sale.
A grand total of £184.22 was raised which is a tremendous effort!

Pupil Mentoring
For those of you who are unfamiliar with the Pupil Mentoring initiative, it is something we designed as a school to sit alongside the curriculum to raise the profile of and support children's well-being and mental health. The school believes that children's mental health should be prioritised alongside their academic achievements.
Earlier in the term, Year 6 pupils were trained as Peer Tutors and they have worked with younger children in the school to facilitate the Pupil Mentoring initiative this term. As a recap, children are asked to respond to a series of statements linked to each of the following key questions in bold below. Their response to each statement – yes, no or sometimes – is purely their own view at that moment in time. Where a statement appears quite 'wordy' or is misunderstood by a child, it is rephrased or clarified with examples so that it is understood and accessible to all children.
What do I think about school?
What do I think about myself?
What am I like as a learner?
How do I show that I am a global citizen?
How well do I work by myself?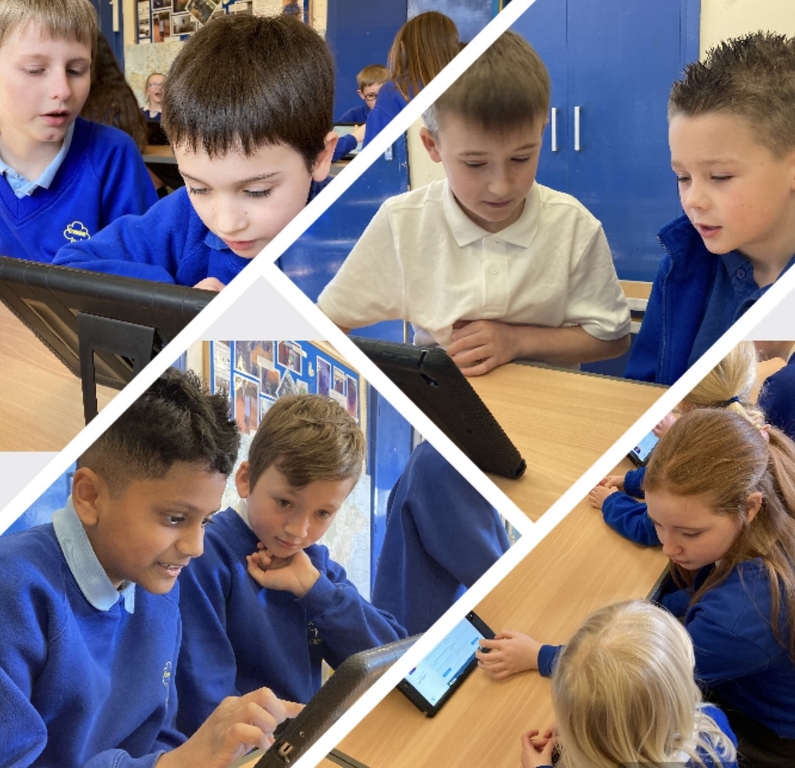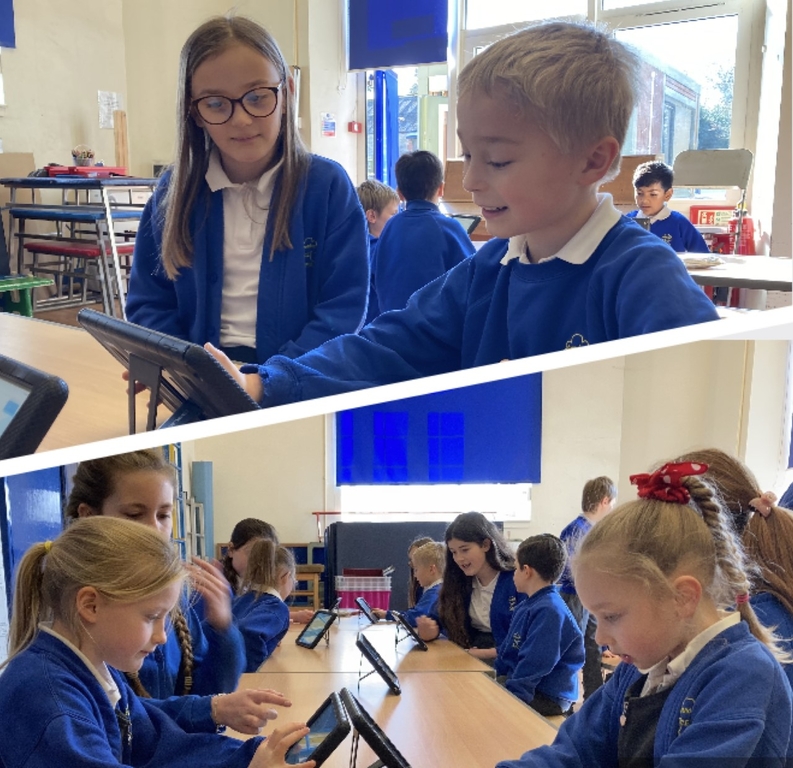 I have to say that the Year 6 Peer Tutors were utterly brilliant! Watching the interactions between the various ages was heart-warming and the quality of the dialogue was superb.
As well as the individual outcomes that you will see in your child's Pupil Profile next week, the shift to collecting the information online allows us to examine whole school trends in data, some of which are collated below for your information.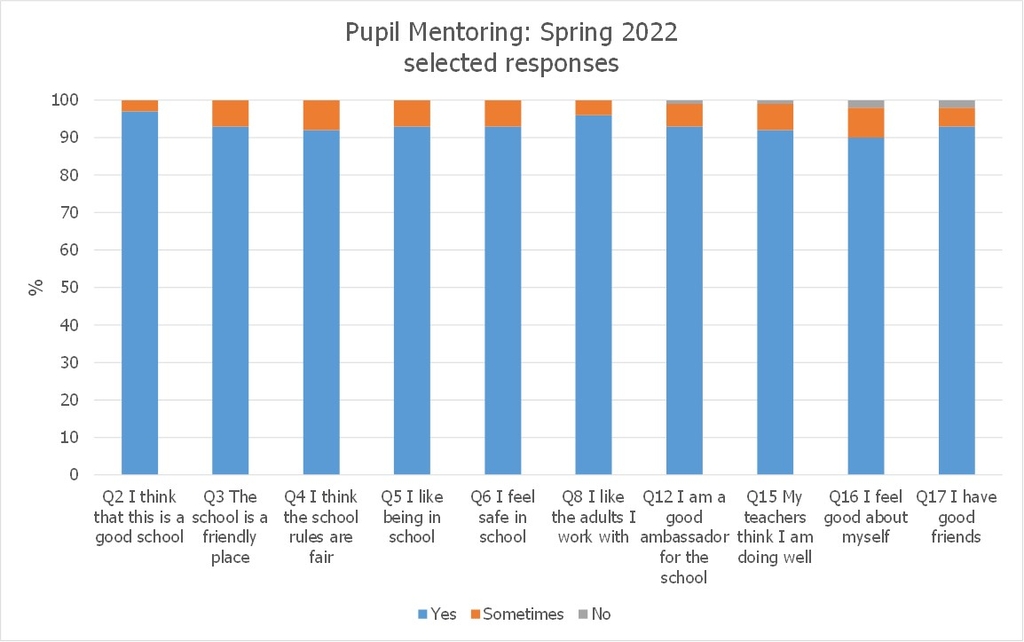 Online Safety
The school is in the process of reviewing its Online Safety Policy. This policy runs alongside several other school documents, including the Child Protection & Safeguarding Policy and the Remote Learning Strategy and is constantly evolving to take account of children's increasing access to technology, including their extensive use of the Microsoft Teams Learning Platform.
The Teams platform has been very successful in facilitating the school's Remote Learning Strategy and, as I am sure you may have seen at home, pupils have become very proficient in its use. With a deepening understanding and knowledge of the Internet, it is vital that our safeguards keep pace with the children's developing skills.
The Microsoft Teams Learning Platform provides children with a safe and secure online environment where they can communicate freely with their friends and school staff, exchange ideas and share work. As a school-hosted resource, staff have oversight of all the information that is posted on the Teams platform - this means that everything pupils choose to share via their school Teams account is visible to school staff at all times. School can then respond quickly to concerns or problems that are encountered along the way. Our experience, though, is that children are highly responsible in their use of the Teams platform, as evidenced by the huge volume of work that was successfully shared online during school closures, and the frequent interactions between pupils, friends and teachers that have taken place in that same period and since.
Whilst the school has the resources and structure to carefully control and manage Internet use in school, the updated Online Safety Policy will acknowledge that this is not always as straightforward outside of school. The updated Policy will encourage parents to consider their own vital role in supporting their children's safe Internet use outside of school, including the supervision of their children using the Internet, the provision of effective Internet filtering and agreeing appropriate restrictions/limits on children's screen time.
The school actively encourages pupils to access and become proficient in the use of emerging technologies and it will continue to work in close partnership with our parent body and pupils to ensure that children can do so in a safe and supportive environment.
Upcoming Dates
A reminder that the school's Easter Service in Church is after the holidays on Wednesday 20th April at 1.30pm.
Year 1 Cake Sale is next Thursday - Year 1s are encouraged to bring in a dozen-ish cakes which will be sold to all children at break for 20p each!
School closes next Friday 1st April for two weeks and, with bank holiday on Monday 18th April, school will open again on Tuesday 19th.
All relevant dates are on the school website calendar.
Important Message From FOGS

'To celebrate being together for Easter, FOGS is bringing back their Easter Egg tombola and Scavenger hunt! We would like each child to please bring in an Easter Egg by Tuesday 29th March, which will be donated to our Tombola. Please then join us in the playground for some Easter fun at 3.30pm on Thursday 31st March*. Tombola prices will be £1 for 5 goes! There will be 2 Scavenger Hunts, one for KS1 and another for KS2. 50p per go! Everyone to complete it gets a prize!'
*The FOGS Easter activities clash with the Year 5/6 netball competition (all players' parents were contacted on Friday via email)