Hello Visitor,
Year 6 Perranporth Residential: 27th June—1st July 2022
I am delighted to confirm that, all being well, the Year 6 residential will see us depart for Perranporth, Cornwall on Monday 27th June, returning to Grendon on Friday 1st July 2022.
The cost of the trip will be £330 (based on all of our current Year 6s attending). In order to confirm your child's place on the trip, please complete the online survey/consent form (link at the end of the letter) and pay the non-refundable deposit of £50 via ParentPay by the end of January 2022 - the payment link will be added to ParentPay next week and so don't try paying just yet!
In order to spread the cost of the trip, ParentPay will be set up so that you can pay the remainder of the balance incrementally, with the full balance to be paid no later than Friday 3rd June 2022.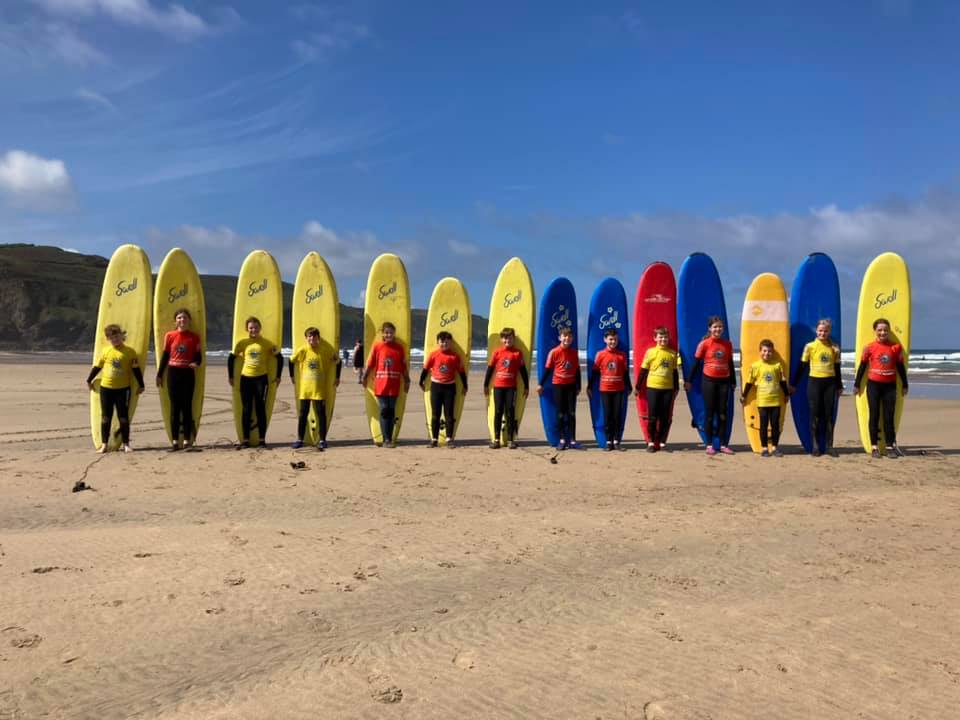 I will be organising an information evening for our Year 6 parent group closer to the time where I will talk about last year's trip, plans for this year's residential and I will answer any questions that you may have. Staffing for the trip will be confirmed at the meeting. If you have any queries, please do not hesitate to contact me.
The accommodation is once again Perranporth YHA which we will have sole occupancy of. The itinerary will be almost identical to last year and includes surfing lessons with Perranporth Surf School, a visit to the Minack Theatre to see a performance of the Philip Pullman story 'The Firework Maker's Daughter' and we will also be going to the Eden Project for a practical workshop with their education team.
As last year, there may be certain Covid-19 precautions that we need to take to mitigate the risk of infection. One condition of your child attending the residential is that you complete the online survey/consent form, answering yes/agree to each of the statements.
Please contact me as soon as possible if you are concerned about the financial commitment for this trip – we may be able to help.
Many thanks