Hello Visitor,
Dodgeball!
Two teams of Dodgeball players travelled to Cogenhoe to take part in the annual Wollaston Cluster competition. The children played extremely well, showed great sportmanship and finished in 7th and 4th place overall. It was a hard fought competition with most games decided by fine margins. I am very proud of all of those who represented our school.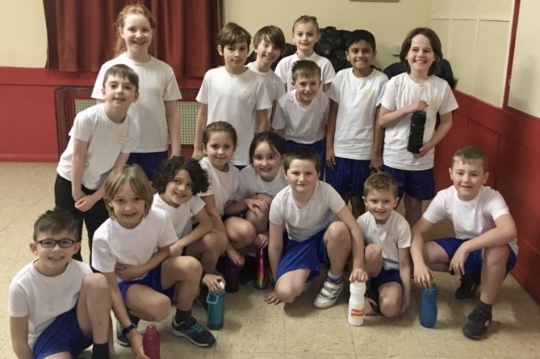 Open Afternoon
Our current curriculum themes are drawing to a close and so it is time once again to celebrate all of the learning that has taken place this since September.
The format for the afternoon will be familiar to most of you. Join us in the hall at 1.30pm on Wednesday 12th February for some musical presentations before heading off around the school to visit the classrooms and talk to the pupils about their work.
Don't forget that Year 5/6 pupils will be showcasing their business enterprises. selling delicious food products linked to their curriculum theme of Mexico.
Outdoor Learning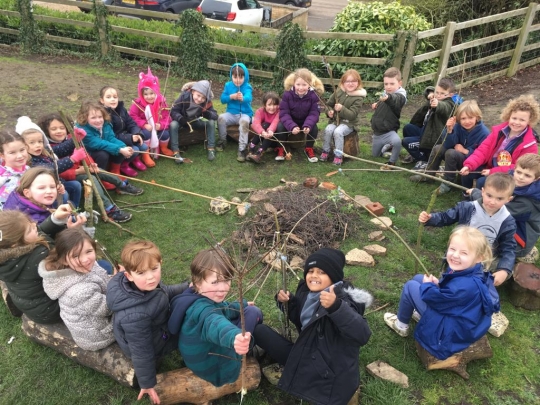 To support the children's outdoor learning, we are constantly on the lookout for items that our pupils could use in their work.
We would love to rebuild our supply of sticks and so if you are out and about and able to grab a handful of sticks for us, it would be greatly appreciated!
The size isn't too important - if you do manage to collect some, please leave them next to the outdoor learning building in the Quiet Garden.
Many thanks for your help.
Reading Challenge

FOGS has organised a half-term reading challenge for our pupils in conjunction with Usborne Books. Yesterday's assembly explained a little more about this sponsored event and all children took home letters last night along with sponsor forms and reading/listening logs. All of the money raised from the event will be used to purchase new books for the school - and the more we raise, the more free books Usborne will give to school!
Training Day & Half Term Childcare Reminder
School is closed for a training day on Friday 14th February.
Get Active are running February Half Term childcare sessions in school from Monday 17th February (please excuse the error on the last newsletter which said June). More details can be found on their website or by clicking here
St Mary's are running a 'Messy Church' session on Friday 14th Feburary. Details for this can be found here