Hello Visitor,
Oliver!
Many congratulations to our Key Stage 1 and 2 pupils who put on a spectacular performance of Oliver on Monday night. In front of a packed room, the children acted, sang and danced brilliantly.
Photos and DVDs of the show are available to order. Visit the school website homepage for more information. Alternatively, you can follow this link for photos:
https://www.firesparkle.co.uk/-/galleries/events/grendon-ce-primary-school-oliver
or email info@firesparkle.co.uk with your DVD orders.
The password to view the photo gallery has been sent out separately to all subscribers to our texting service.

Reception's Nativity
Reception treated us to a fantastic Nativity play on Wednesday afternoon. It was wonderful to see the children perform so confidently in front of so many people! Thanks also to the older singers who kindly stayed behind.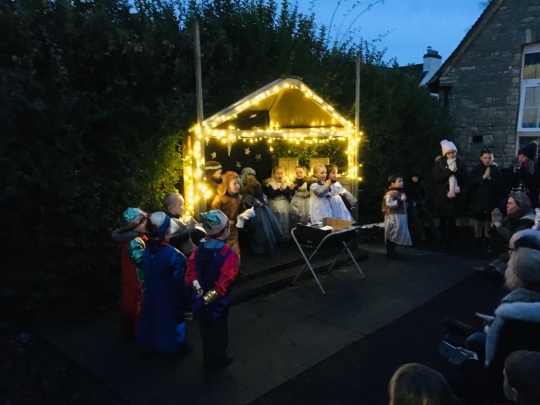 Thank You FOGS!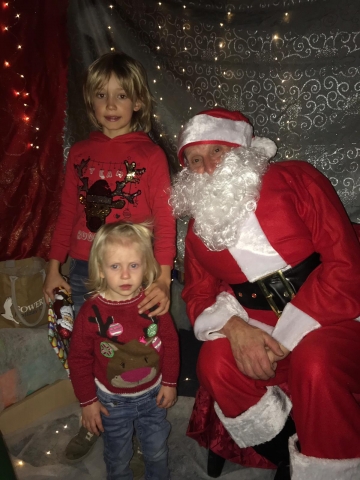 In their first term in charge, the new FOGS team has put on a range of successful events, all to raise vital funds for the school.
Some of the work they have done includes:
Santa's Workshop and Grotto
Christmas Disco
Hot Chocolate Fridays
Christmas Hamper Raffle
Refreshments at Oliver and the Nativity play
Christmas cards designed by pupils
School is, of course, incredibly grateful to the FOGS team for giving up their time to not only organise activities and events that the children have thoroughly enjoyed but to also generate siginficant amounts of money which will be ploughed straight back into improving the education of all the children in the school.
Ice-Skating
On Tuesday, the whole school headed over to Beckworth Emporium for a fun ice-skating session. The afternoon was a huge success and school is very grateful to the many parents who braved the ice to support the children and make sure they all had a great time.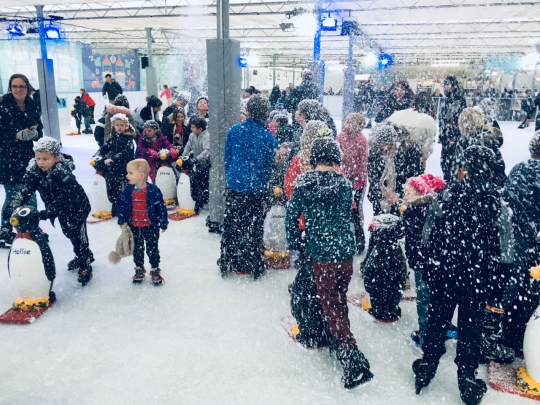 Primary Performance Tables 2019
In amongst all the festive celebrations, primary school performance tables for 2019 were published by the Department for Education. The tables are based on end of Key Stage 2 test results from the summer. I am sure that you will be delighted to know that, for the 'percentage of pupils achieving the expected standard in reading, writing and maths', Grendon CE Primary School ranked 5th in Northamptonshire of over 300 schools whilst our school also sits comfortably within the top 2% of all schools nationally.
Merry Christmas and a Happy New Year
School is incredibly thankful for the amazing support we receive from our parent body. Your support is a key part of making our school the special place that it is. On behalf of the staff and governors, I would like to wish you all a merry Christmas and a happy new year. We will all look forward to seeing you when term starts on Monday 6th January 2020.