Hello Visitor,
Afternoon Tea
Last Friday, our Year 6 children hosted an afternoon tea for local Grendon residents. Children shared examples of their work, played music and served tea, homemade sandwiches and delicious cakes. Thanks to all involved in making the afternoon a success, particular thanks go to Mrs Gibbins, Sara Nixon and Isabel (and also the Year 6 parents who kindly provided cakes!).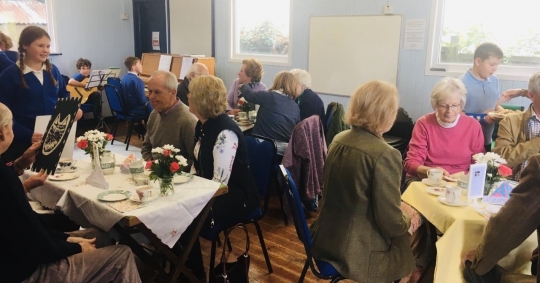 Welcome Back, Miss Steed
The school was delighted to welcome back Miss Steed on Monday after her recent medical emergency. All of the children were very excited to have her back. Thank you for your patience and understanding over the last 3 weeks - Pine pupils have been brilliant and continued to work very hard in Miss Steed's absence.
Diwali Celebration
As part of their curriculum study of India, Years 1 and 2 held their own Diwali celebrations for their parents. The children had an enormous amount of work to share, including Diva lamps, lotus flower tea-lights, a shadow puppet show, mendhi patterns, greetings cards and homemade naan bread! They rounded off their celebration with some Bollywood dancing. Thanks to all the parents for supporting this event, it means a lot to the school and the children involved.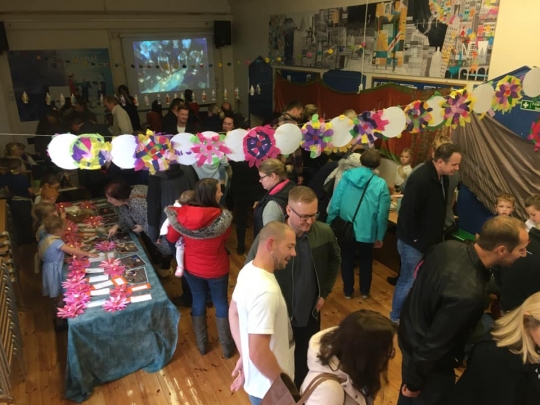 Year 5/6 Football Competition Winners!
The school's Year 5/6 football team came out on top at Tuesday's Wollaston Cluster Football Competition. Unbeaten for the whole tournament, the team was victorious overall, played some excellent football and showed great team spirit. Well done! Thanks also to GLK for providing the smart kit.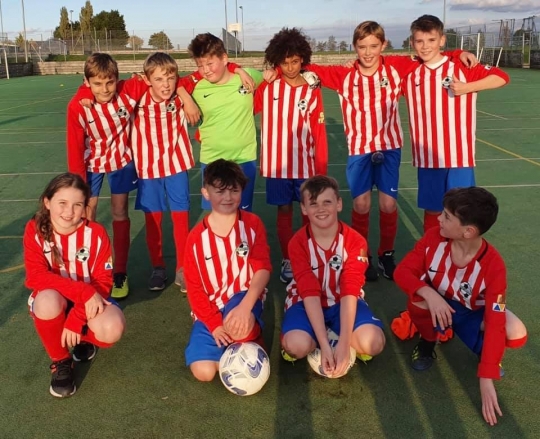 Get Active: Breakfast Club
As shared via text earlier in the week, Get Active has notified school that their breakfast club will not continue after half term. They had been running the morning supervision at a loss over this half term in the hope that numbers would creep up. However, only 1 or 2 children on overage have used the provision each morning and so it is not financially viable at the moment. If it becomes clear in the future that there is a demand for Get Active to resume the breakfast club, then it remains a possibility.
The school's own morning supervision from 8.30am will continue as normal as will Get Active's after school sessions which are thriving.
Cadbury World
To supoort their work on Aztecs (Mexico), Year 5/6 spent the day at Cadbury World learning all about chocolate and how it is made. The children amazed the Cadbury World staff with their knowledge of the Aztecs and also with their impeccable behaviour. School staff who participated in the trip were incredibly complimentary about how the pupils conducted themselves across the entire day - the children did their school very proud.