Hello Visitor,
TES Schools Awards: Primary School of the Year
A fortnight ago today, Grendon CE Primary School won the prestigious award of Primary School of the Year at the national TES Schools Awards. There are over 20,000 primary schools in the UK and so to make the shortlist and then be selected from a large panel of expert judges (including Sir Michael Wilshaw, former Chief Inspector of Schools in England) as the winner really does represent the pinnacle of what can be achieved.
Alongside Grendon on the shortlist were 7 other amazing schools including the University of Cambridge Primary School and so we are all still pinching ourselves that we won. On the Saturday morning after the awards' ceremony, I don't mind telling you that I had to drag myself out of bed to go and find the award, a) to check that we had actually won, and b) to make sure I hadn't lost it.
It is an old cliche (but a true one) that an award like this really does represent a massive 'team effort' - please do proudly share the news with friends and family and please also acknowledge and celebrate your role in helping to shape the school into what it is today.
If you haven't already done so, you can read all about the awards evening and the school's success by following the links below.
It goes without saying that the school is incredibly grateful to our brilliant community of staff, governors, parents and, most importantly, children for their tireless efforts to make our brilliant school even better!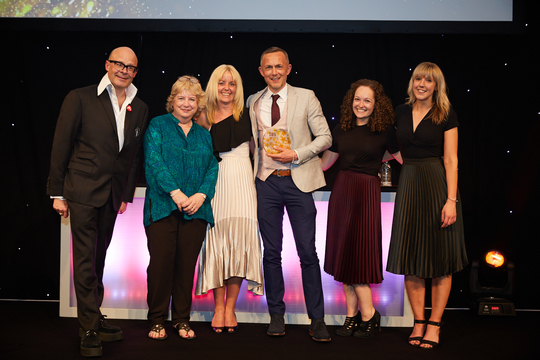 Northamptonshire Telegraph 27.06.19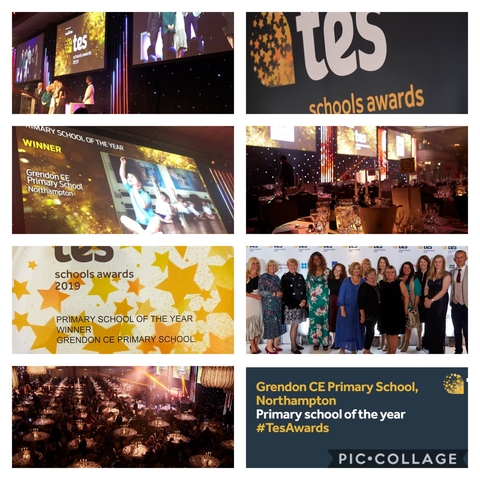 The Big Summer Clean Up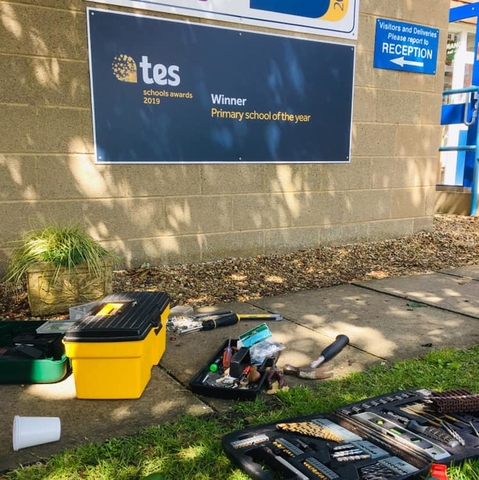 So many people to thank for the Big Summer Clean-Up! Over the weekend, 30 families (plus friends and relatives) and 20 school staff and governors were involved in improving the school site which is a brilliant response. There were donations of cash and materials, time and expertise, bacon and ketchup(!), trades travelling 50 miles to complete work and local businesses providing their services free of charge, like Moulton Roofing Ltd who completely renovated our big shed.
https://www.moultonroofing.co.uk
The work extended beyond the weekend, with Mr Vaid and his friend spending the whole of yesterday in school replacing broken paving slabs and repairing/replacing gate posts near to Cedar and Oak Class (which turned out to be a huge job!)
There are also plans to build some large raised beds over the coming weeks and calls to repeat the clean-up next year owing to its huge success this time.
It goes without saying that we owe our volunteers a huge debt of thanks.
Learning About Food From Top Chefs!
This week, the school was delighted to welcome Chris and Shaun from as part of the Royal Academy of Culinary Arts 'Adopt a School' programme. The chefs worked with our Year 5 pupils on food taste and texture, with children sampling a variety of foods and also studying sugar content of some of our more popular foods. The plan is to develop the 'Adopt a School' programme here at Grendon and use the skills gained to support the children's work on the various enterprises that form an integral part of their World Class Curriculum themes. Thanks to Chris and Shaun - see you next time!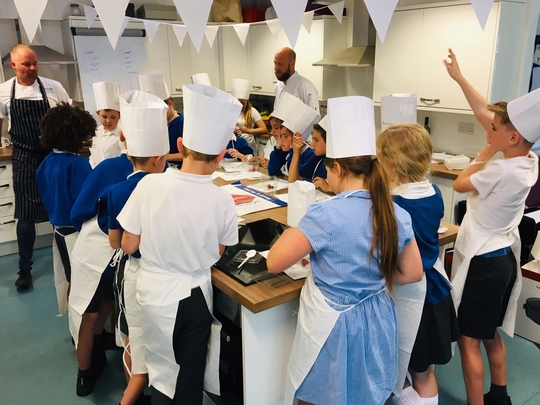 Swimming Superstar
In Achievers' Assembly this morning we celebrated all manner of brilliant awards, from Mathletics to gymnastics and boat building to cricket. I handed out the profits from the recent Maldivian Chicken Curry enterprise to the 5 delighted stall holders and we discoverd that Bliue House had won this week's House Point prize. Every so often, a child turns up with a truly remarkable achievement and today this happened.
When Yogi arrived in assembly this morning you might be forgiven for thinking that he had just ransacked Timpsons. He was weighed down with a heavy carrier bag, the contents clanging as he walked into the hall. He went on to show the school his various medals and trophies, all won in a single competition last weekend - the Wellingborough Amateur Swimming Club Championships 2019. To cut a long story short, Yogi cleaned up - he won the freestyle, backstroke, breaststroke, butterfly and individual medley. As always, Yogi was incredibly modest of what is a brilliant achievement.