Hello Visitor,
Site Security
Our H&S Committee met last week to consider reports received over the Easter holidays of low level vandalism taking place on the school site and other incidents of dangerous behaviour, all involving current pupils and all occurring outside of school hours at times when children were unsupervised.
Whilst the majorty of the incidents appear to take place over weekends or during school holidays, on some occasions, incidents involving unsupervised children occur shortly after school has closed for the day. Please ensure that if your child does need to return to the school site after school has ended that they are supervised at all times.
Can I ask you to be mindful of the above and of the fact that the school site is private property. Please also continue to report any further incidents into school and, if you think it is appropriate, talk to your child about their conduct.
Year 6 Residential Information Meeting
The Perranporth trip is approaching fast! There will be a short information meeting where I will talk through this year's arrangements and itinerary, hand out medical forms and answer any questions that you may have.
The meeting will take place on Thursday 23rd May at 3.45pm in Pine Classroom.
Frontier Centre
Our Year 4 cohort had a brilliant time on their residential last week at the Frontier Centre. Huge thanks to Miss Steed and Mrs Read for giving up their time to organise and participate in the trip and thanks to the children for their fantastic behaviour and willingness to engage in new and exciting activities.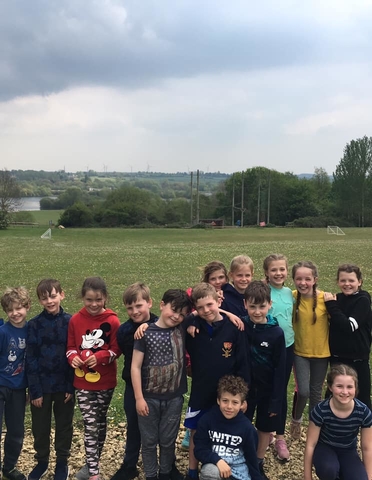 e-Safety Workshop for Parents
The school would like to offer an e-safety workshop for parents. The purpose of the workshop is to highlight the current and most significant e-safety issues affecting children and provide parents with advice and guidance which will better equip them to support their child's safe Internet use. The workshop will be led by Simon Aston, NCC's Online Safety Officer, (whose knowledge and expertise is second to none) and will take place on Wednesday 5th June. In order to engage with as many parents as possible, the school would like to gather information about parents' preferred workshop time - we only have the capacity to run one workshop and will go with the most popular time. To register your preference, click on the following link - it will take you 30 seconds at most. The preferred workshop time will be shared with parents in the next fortnight.
https://www.surveymonkey.com/r/MYH86TT
The Great Outdoors
Early Years and Year 1/2 spent today at Irchester Country Park, dodging the rain and taking part in all sorts of exciting outdoor activities. I wanted to share this fantastic photo with you as I have just received it!