Hello Visitor,
National Recognition For Grendon
I am delighted to share a press release from the Times Educational Supplement (TES):
The most outstanding individuals and institutions that the education sector has to offer have been recognised in the shortlist for the Tes Schools Awards 2019.
It has been revealed that Grendon CE Primary School has been shortlisted for the Primary School of the Year award.
TES editor Ann Mroz said: It is wonderful to see such great ideas and excellent practice emerging from our schools and teachers, especially at a time when schools are under financial pressure. We had a record number of entries this year and the standard was very high, so all those shortlisted should be very proud: it's an extraordinary achievement to be on this shortlist.
The winners will be revealed at our gala awards evening at the Grosvenor House Hotel, Park Lane, London on Friday 21 June 2019.


After-School Childcare
Following their successful Ofsted registration, Get Active will begin offering after-school childcare at Grendon CE Primary School from Monday 13th May.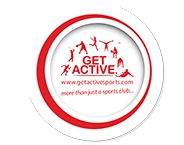 If you would like your child to attend, the first step is to register and book sessions. This is how you do it:
- Go to www.getactivesports.com
- Hover over the Clubs and Camps tab and choose Active Care from the drop down menu
- From the Quickly find a club to book tab, select Grendon CE Primary School from the drop down menu
- After clicking on Book you will be asked to register your child(ren) by supplying various pieces of information, including emergency contact details.
- Choose and pay for your sessions, either in weekly blocks or individual days.
All relevant information about the provision can be found on their website but it is worth clarifying here that childcare vouchers are accepted.
In terms of the practical arrangements, the childcare will predominantly take place in the school hall, although the leaders may also choose to use the playground and field. On days that extra-curricular clubs are taking place in the school hall, the Church Room (accessed via an internal school door) will also be used by Get Active. In any case, children should be collected from the external hall door (at the front of school next to the kitchen pod) at the end of the booked session(s). School will liaise with Get Active to ensure that the 3.30pm transition is smooth.
Get Active run independently of school and all enquires relating to the day to day running of the provision should be made to Kevin Fox either by phone or email:
M: 07870 215582
E: kfox@getactivesports.com
For more general enquiries about things like childcare vouchers, please contact Get Active's head office:
O: 01344 860868