Hello Visitor,
Cross Country
Our Key Stage 2 cross country team did the school proud in their recent competition. Braving some rather unpleasant weather but somehow avoiding the rain, the children ran their hearts out. As a team, they performed brilliantly and there were exceptional individual performances from Yogi, Arlo and Zoe.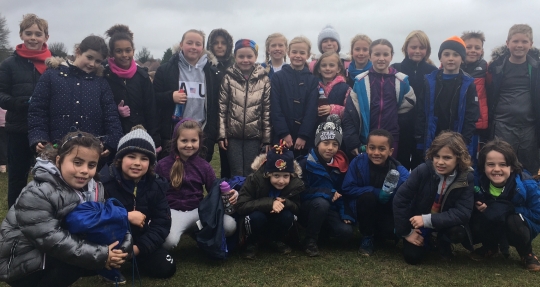 Collective Worship - Advent
Year 5/6 led our whole school collective worship in church a week last Friday to introduce Advent to the other pupils, using multi media presentations, role play, music and prayer!
The church has very kindly made the school an Advent wreath which is now back in school for the remainder of Advent, with a new candle being lit each week in the build up to Christmas. Many thanks to Rev Paula for spending time in school to support the children's learning.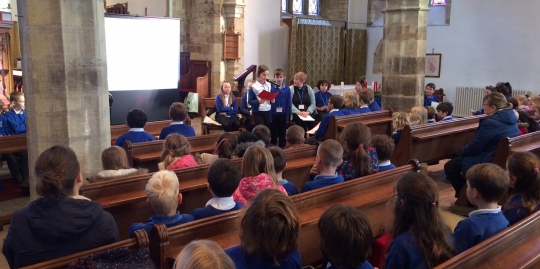 Christmas Theme Day
Thank you to the volunteers, parents, staff and children for making Christmas Theme Day such a success. The pupils had a fantastic festive day and the kind donations will make some brilliant hampers for FOGS raffle (to be drawn next week at the performance of Bah Humbug!)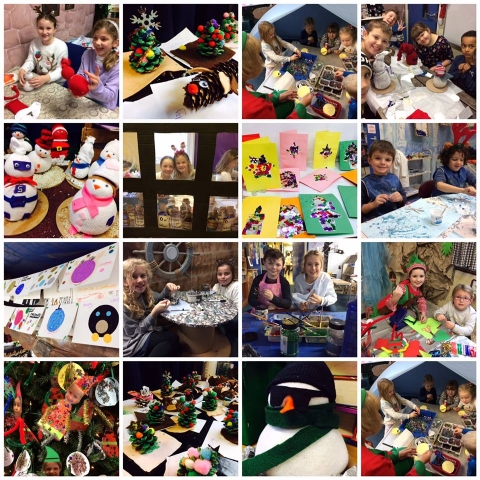 'Bah Humbug!' Important Information
Here is a brief recap on the information already shared via the original letter from 19th November:
The last 3 days of term...
Monday 17th December 4pm - Reception's Nativity
For Reception's Nativity, please just turn up at 4pm in time to get a seat. Wrap up warm!
Tuesday 18th December PM - Ice Skating
Even if you have paid for the ice skating trip, please do also return the permission slip to school with the all important shoe size so that we can get your child onto the ice quickly and in a comfy pair of skates.
Wednesday 19th December 1.30pm - School Carol Service in church
Please join us for our Carol Service - all are welcome! Following the service, parents are more than welcome to take their child home (pick up from school) to begin the Christmas break slightly early although school will remain open until 3.30pm as normal.