Hello Visitor,
Breaking News:

SATs Results
National Context
The main headline from this year's SATs is that national outcomes are broadly in line with last year's data and so remain well below pre-pandemic levels. The percentage of Year 6 pupils in England reaching the expected level in all three of reading, writing and maths stays at 59% which is some way short of the Government's 2030 target of 90%.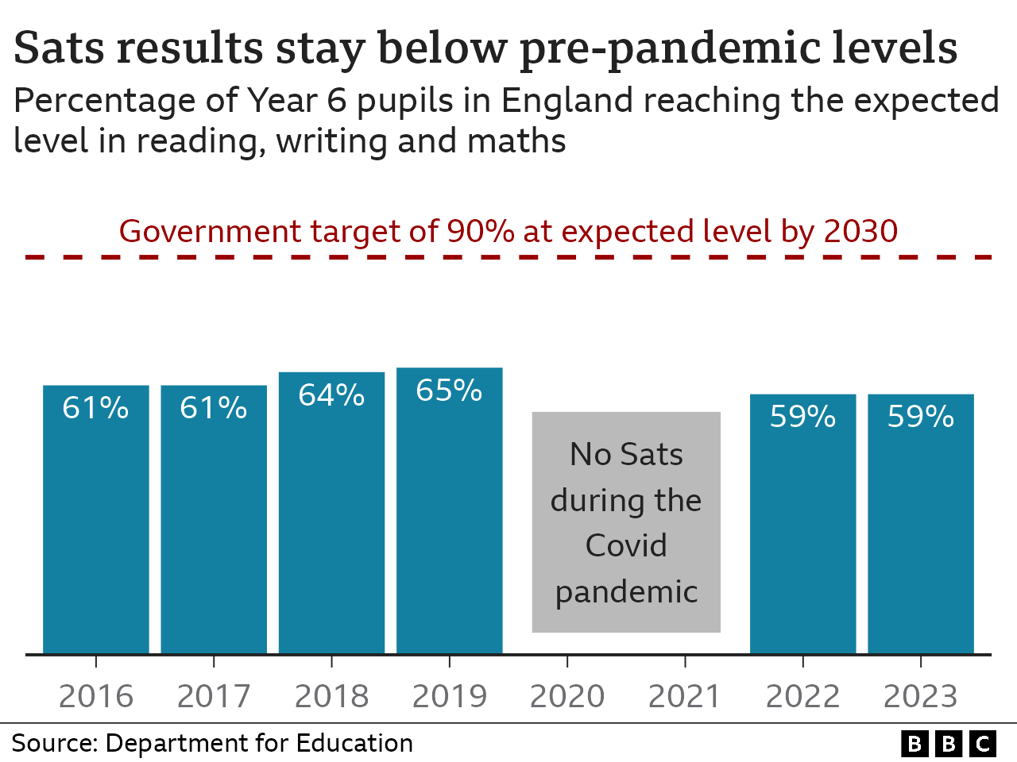 School Context
Grendon CE Primary School has performed exceptionally well in this year's SATs.
I have spent time analysing the data over the last 24 hours and I am delighted not only with the very high levels of attainment but also with the fact that every pupil has made strong progress in every subject. This means that, whatever pupils' prior attainment was at the beginning of primary school, they have all met or exceeded our expectations, in many cases by significant margins. They should all feel extremely proud of their individual and cohort achievements.
The school data compares very favourably with national data and, given that the pupils' education was heavily disrupted by the pandemic, they have achieved remarkable results which are testament to the children's hard work, positive attitudes to learning, high levels of well-being and the wonderful support from school and home they have received over many years.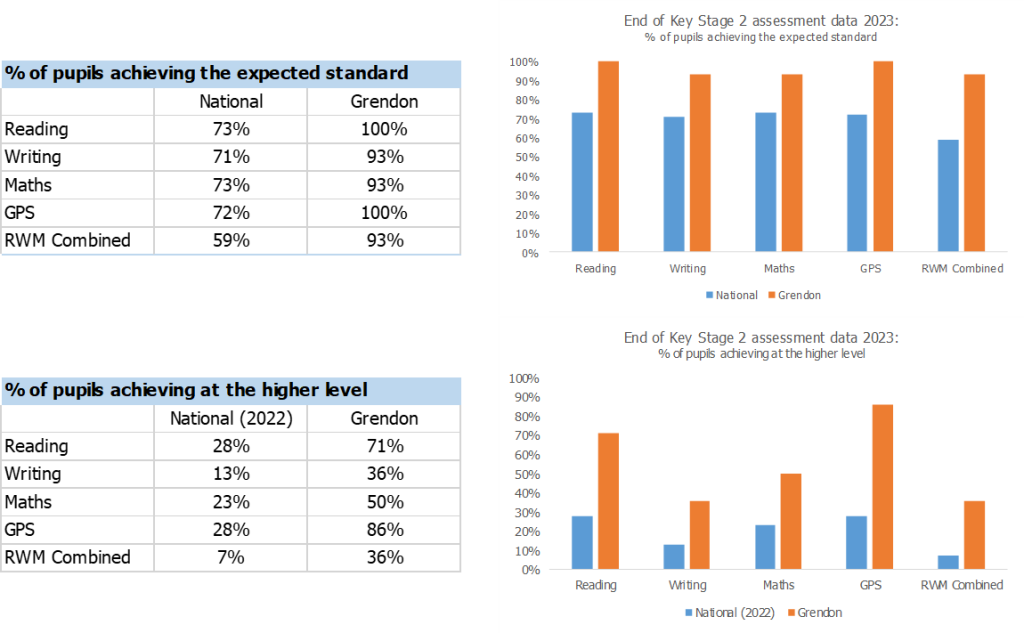 The school's philosophy for learning has always been built around a rich, broad and exciting curriculum where children do well because they are engaged in learning and where their emotional well-being really matters. We do not teach to the test and believe that a child's primary school experience is about far more than the week in May in Year 6 when children sit their exams.
Our children's 'work hard, play hard' approach is probably best summed up in this photo - to go from surfing in the ocean and eating ice creams with their friends on the beach, to celebrating their incredible results a fortnight later. It doesn't get much better than that.
The Lion King: Further Information

We are well into final preparations for next week's whole school performance of The Lion King. Please take note of the further information below.
Children should bring their costumes to school in a

named bag

on either Monday or Tuesday.
Costumes should

not

include masks and all children will be performing on the evening in bare feet.
Children should come to school on Wednesday in uniform as normal and will get changed into their costume in school before we travel to Wollaston School for the afternoon rehearsal.
On Wednesday, please pick up your child from Wollaston School at 3.30pm. We will be at the main entrance and, as it will be busy, we will dismiss your child to you as soon as it is safe to do so.
Please return your child to Wollaston School on Wednesday evening in their full costume at

either

5.30pm (if they are on our face-painting list) or 6.00pm (if they are not on our face-painting list).
As the performance is a complete sell-out, you must have your physical tickets with you. Please have these ready so that we can admit people quickly without any hold ups.