Hello Visitor,
Fun In The Sun!
Rock UK
Our Year 4s returned from a brilliant residential last week. They were blessed with fantastic weather and enjoyed canoeing, a trip to Stanwick Lakes, archery, adventure play, 'walk the plank' and climbing. Thank you to the children for being so well behaved and getting stuck into all the activites and thanks to all of the staff who gave up their time to ensure the children had a memorable trip.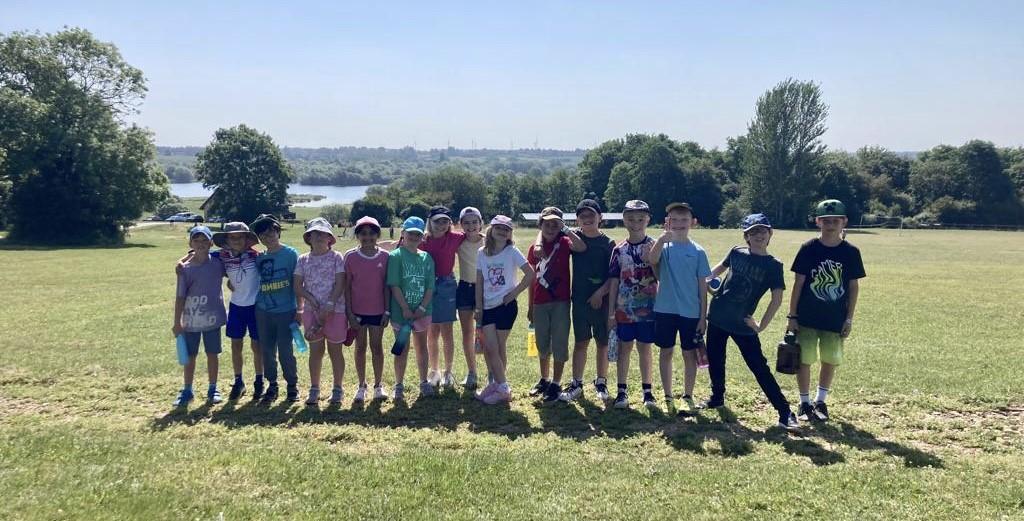 Perranporth
The weather forecast is looking pretty good for our trip to Perranporth. We are looking forward to seeing our Year 6s bright and early at 6.30am on Monday morning!
Staffing Updates
Mrs Nixon
I am delighted to let you all know that, after a lengthy spell away from school, Mrs Nixon is returing to work! She will be spending time in school this week and will be teaching in Willow for the last few Fridays of this academic year from 7th July. This is wonderful news for all concerned and we are all so pleased to welcome her back.
Miss Steed
Miss Steed will be away from school for the duration of the 2023 Autumn Term, returning to her current role from January 2024. For the duration of Miss Steed's absence, Mrs Nixon will be teaching full-time in Pine Class
Arrangements for September 2023
The school's transition arrangements are well underway and Mrs Carter, Mrs Dyson and Mrs Nixon are very much involved in this process so that we can ensure a smooth transition for all pupils from September.
Willow Class - Mrs Gookey (Mrs French on Fridays)
Pine Class - Miss Steed (Mrs Nixon for the Autumn Term)
Cedar Class - Mrs Carter
Oak Class - Mrs Dyson
New Reception Information Meeting
Many thanks to all who attended our New Reception Information Meeting. It was great to see plenty of familiar faces and to also welcome the 5 families who are new to our school. It was also a great opportunity for our Reception cohort to meet Mrs Dyson who will be leading Early Years from Setptember.
Move Up Morning - Monday 3rd July
The majority of our Year 6 cohort is out on their transition visits on this day and so the rest of the school will have their 'move up morning' on this day. Children will spend time in their new classes and the new reception cohort will also join us for the morning.
Lion King
A reminder that the deadline for returning your ticket request/consent form is Friday 23rd June.
If you return your form by Friday 23rd June
Your initial 2 tickets will be allocated and you can pay for these via ParentPay. After Friday 23rd June, the school will begin to allocate additional ticket based on your requests. School will contact you regarding your requests.
For forms returned after the deadline of Friday 23rd June
If we do not receive your ticket request by the end of school on Friday 23rd June, 2 tickets will be reserved automatically for your family should you then wish to subsequently book them. However, for late or unreturned forms, it is unlikely that additional tickets will be available.
As per the original letter, please feel free to include ears, a tail and a headdress to your child's costume - please no masks. Any offers to help with face-paints on the night would be gratefully received and so please contact school if you can help with this.
Pupil Profiles
Please return Pupil Profiles to school by Friday 30th June.
Supervision
I am aware that some children are arriving unaccompanied on the school site from as early as 8.10am. This is a gentle reminder that there is no staff supervision at this time. School does provide early morning supervision from 8.30am in the school hall at the cost of 50p a session (this does not have to be booked in advance). Children are also able to go into their classrooms from 8.45am.