Hello Visitor,
Open Afternoon
The current curriculum themes come to an end at February half term. To celebrate the amazing work that the children have completed, the school would like to invite you to attend our Open Afternoon on Wednesday 8th February 2023 from 1.30-3.00pm.
If you have a child in Oak/Acorns, Willow or Pine, please make your way straight to their classroom (via the door that you collect them from at home time) from 1.30pm. For parents of children in Cedar, please head straight to the hall at 1.30pm as the children will be showing you their dance and singing a song!
As well as sharing their work with you in the classroom, each class will perform a song in the hall at the following times:
1.30pm - Cedar
1.45pm - Oak (not Acorns/Nursery)
2.00pm - Willow
2.15pm - Pine
We would encourage all of you to also spend time visiting other classes as we know the children are very excited about sharing their work with as many of you as possible! It will also give you a glimpse of what's in store for your child as they make their way through the school.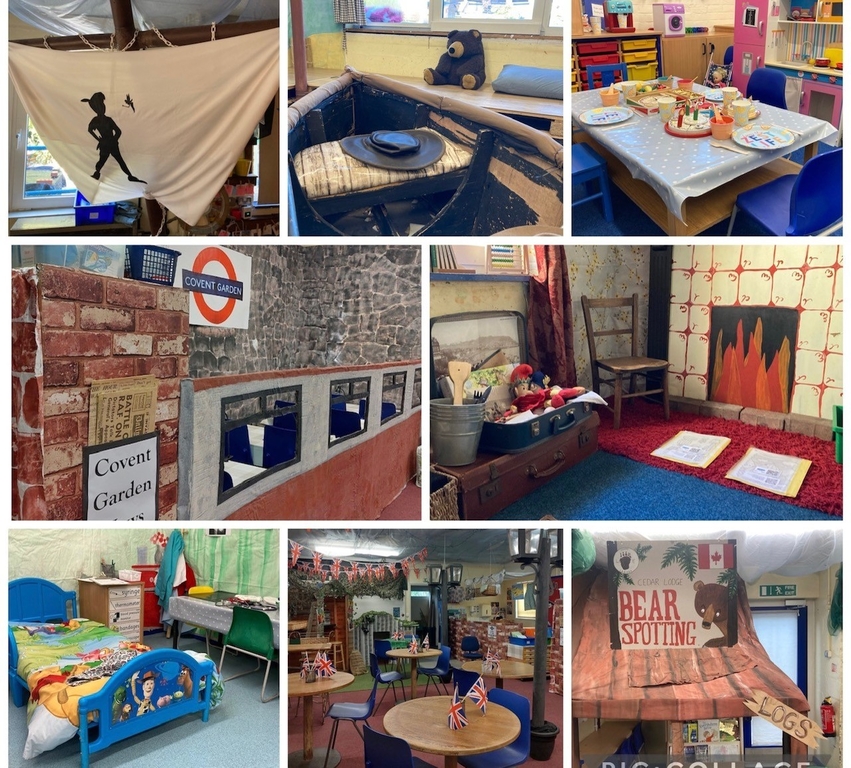 We expect children to remain in school until around 2.30pm after which time we are happy for you to take your child home if it saves you having to go and then come back a short time later - please just make your child's class teacher aware if you do decide to take your child before 3.30pm. We will, of course, remain open until 3.30pm.
Cross Country National Championships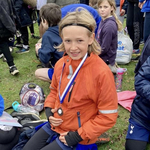 Following the County Cross Country Championships on 21st January, I am delighted to share the amazing news that Oliver has qualified to represent Northamptonshire in the National Championships in March.
Oliver finished 30th in the Year 6 and 7 race but we learnt this week that, amongst all Year 6s, he finished in the top 10!
Qualifying to run in the National Championships is a phenomenal achievement. Oliver will compete at Prestwold Hall, Leicester - one of the most iconic venues for UK cross country.
Strep A
Thank you for your diligence in following the Strep A guidance issued over recent weeks. Many of you have contacted school to seek clarification and advice and we are more than happy to help, so please do get in touch with any queries. The school will continue to follow NHS guidance and I am keeping up regular communication with Health Protection Officers in the Local Authority.
The current advice to our school is that there are no additional measures to take as cases are being managed successfully.
Strep A causes scarlet fever and it can also cause impetigo and tonsillitis - all of which we have seen in small numbers in school this half term. The most important action for us at this time is around prevention and so if your child shows any symptoms related to these illnesses, please do get them checked by their GP.
If you would like to read more about these illnesses, please follow the links below.
At The Start Of The Day...
Punctuality
If your child arrives after the school day has started (8.55am), please report to the office so that your child can be marked in. A number of children are repeatedly arriving at school after registration has closed which means that they are marked as unauthorised for that session. Please refer to the Attendance Policy (link below) for more information about unauthorised absences.
Independence
Please encourage your child to enter the school building at the start of the day by themselves. Even our youngest children know the morning routines in school very well and so please allow them to come into class independently.
Perranporth 2023
A reminder for parents of children in Year 6 that the non-refundable deposit for this year's trip should be paid by Friday 10th February. This payment will also serve as your consent for the trip. If you have any questions about the trip or think you may have trouble paying for it, please contact me before next Friday. After this time, final bookings will be made for the various activities and it may not be possible to alter these bookings further down the line. If we don't hear from you between now and next Friday, we will assume that you do not wish for your child to participate in the trip.
Training Day
School will be closed for training days on Friday 10th February and Monday 20th February.