Hello Visitor,
Harvest Thanks
Many thanks for your kind donations for our Harvest Service last week which will already be in the hands of the Daylight Centre. The service was a wonderful whole school event which gave the children the opportunity to share their Harvest related school work linked to their Global Curriculum themes from growing vegetables, baking bread, Victorian corn dolls, World War 2 'Dig For Victory' and Canadian Thanksgiving!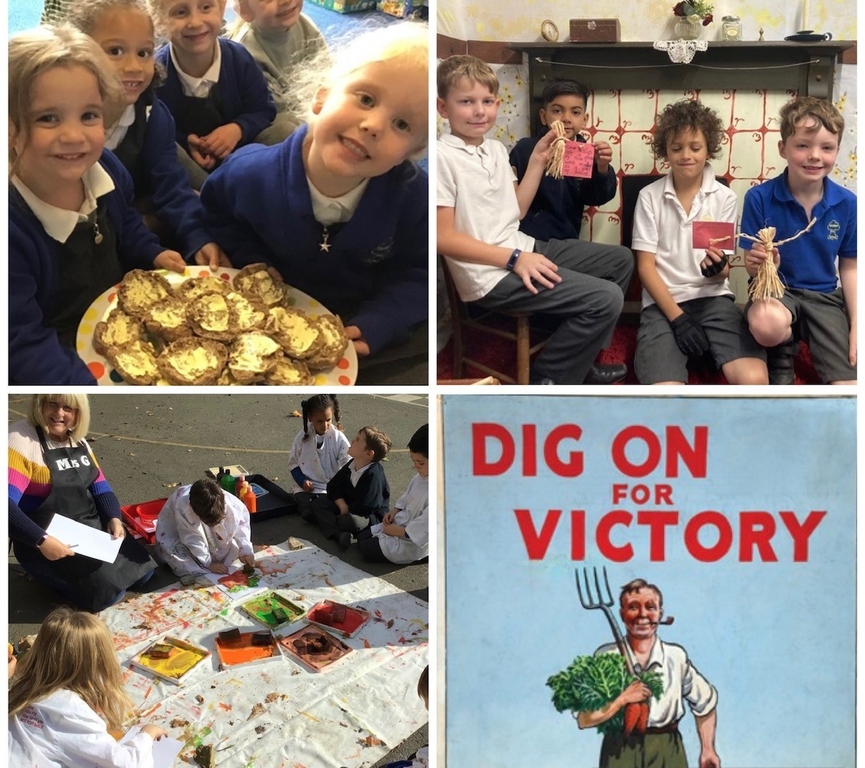 The children read and sang beautifully (courtesy of Mrs Austin) and were excited to perform in front of a packed church of children, parents, relatives and friends. Many thanks to Rev Morna and also Deborah and Sue for preparing the church for this successful school event.

Half-Term Swimming
The school was passed a link from the County Council for free swimming lessons for children this half-term.
To find out more, click here
Kidz Zone Club
Numbers of children attending Kidz Zone Club have steadily increased over the half-term which is a great sign that the provision will be sustainable both now and in the future.
Over Half Term, Kidz Zone are running a 'holiday club' at Pytchley Primary School. You can find more information
Kidz Zone Club Information Sheet 1
Kidz Zone Club Information Sheet 2
Year 6 Cake Sale
Many thanks for supporting our Year 6 Cake Sale last week. £28 was collected and this money will be used in Willow Class.
Parent Governor Election
The school's recent attempts to recruit a new parent governor were unsuccessful and so we are once again reaching out to our parent body.
The governing body is involved in a wide range of matters and meets each half term to consider all manner of things from curriculum development and school finances to resources and building maintenance. This strategic role assists greatly in building strong relationships between the school and our local community.
The successful candidate should commit to attend 6 meetings per year and will ideally have capacity to come into school occasionally.
If you would like to have an informal discussion about the role, please contact school at
Breaking News!
Our Year 5/6 team has, within the last hour, been crowned the Northamptonshire Sport Regional Tag Rugby Champions! The victorious team now qualifies for the County Finals. Well done to the children for their brilliant team work and high quality playing - a fantastic achievement. Particuarly impressive is the fact that today's competition was open to all primaries, regardless of size and Grendon was up against plenty of much larger schools, some with 150 or more pupils in Year 5/6.