Hello Visitor,


Harvest Service
Please join us on Tuesday 11th October at 1.30pm for our Harvest Service in church. Once again, the school will be supporting the Daylight Centre and so please, if you can, bring in any food donations for the collection.
There will be no PE lessons on Tuesday 11th October and so please come to school in uniform. GLK will advise school as to whether gymnastics and football club will take place on this date and we will let you know.
Residential Trips
All residential dates have now been confirmed. More details to follow in due course.
Year 2 - MacQueen House, Twywell from 13th -14th July 2023
Year 4 - Frontier Centre, Irthlingborough from 14th - 16th June 2023
Year 6 - Perranporth, Cornwall from 3rd - 7th July 2023
Football Competitions
It has been a busy week for competitions! Our Year 3/4 and Year 5/6 football teams took part in local tournaments this week. The children represented the school brilliantly. Year 5/6 finished in 4th place and counted a 4-0 win as a particular highlight. Meanwhile, our Year 3/4 teams finished in the same position in their respective groups and so had the chance to play each other in their final game!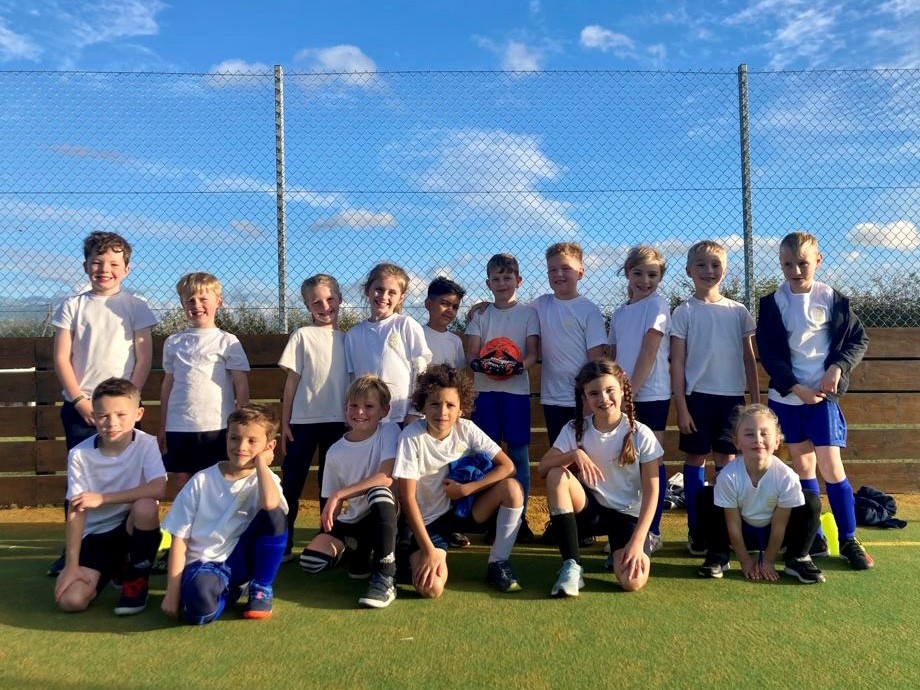 Mrs Nixon
Mrs Nixon will be away from school for the time being but is looking forward to returning to her teaching role in Willow Class at the earliest opportunity. In the meantime, Mrs Austin, a qualfied teacher who the children are already very familiar with, will be teaching in Willow Class on Friday for the foreseeable future.
House Points
Congratulations to Blue House for winning this week's House Point competition and well done to Yellow House for the highest running total so far this term.