Hello Visitor,
Pisa's Pizzas
Pisa's Pizzas opened last week for one day only and it was spectacular success. The Tripadvisor reviews were incredibly complimentary and the tip jar was bursting! The children performed their various roles very professionally which meant that the restaurant ran seamlessly all afternoon.
Your support at all stages of this enterprise is much appreciated and special thanks must go the the MacArthur family, aka Goodmoodfood Earls Barton, for their input on the day.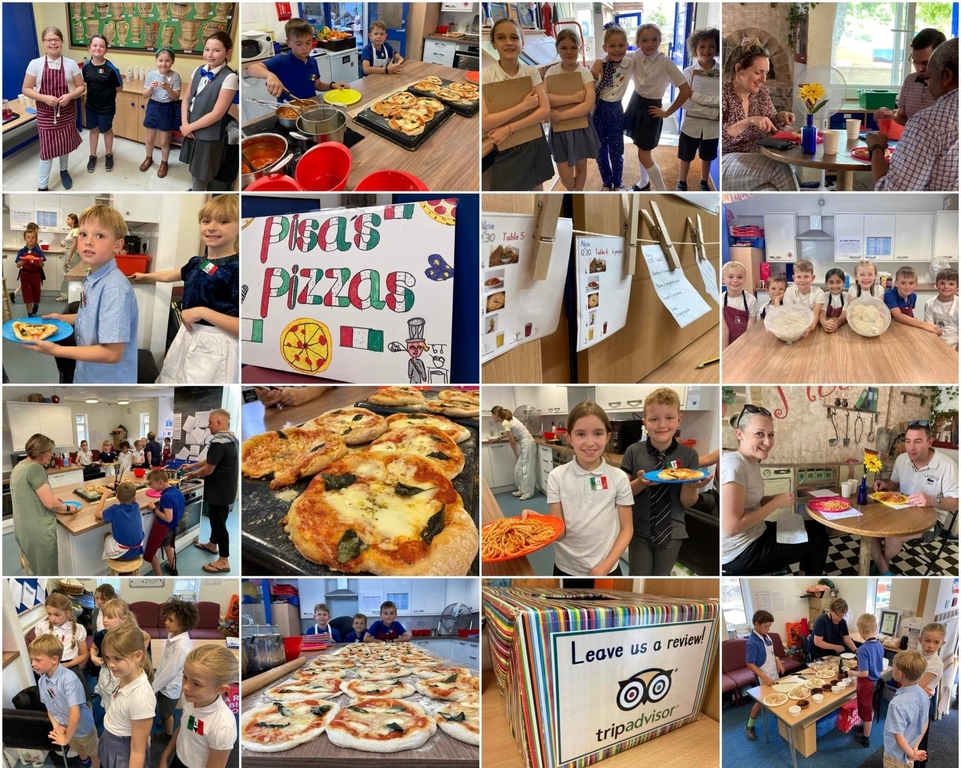 Year 6 SATs Results
For the first time since the summer of 2019, pupils across the country sat their end of Key Stage 2 tests.
The national trend in Year 6 results in 2022 shows a significant decline in attainment overall since 2019, following extended periods of school closure and Remote Learning. The national data is more proof of how the global pandemic played havoc with pupils' education.
*GPS = Grammar, Punctuation & Spelling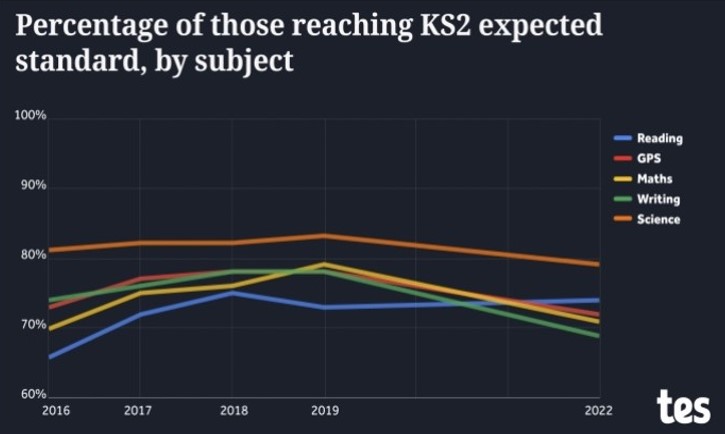 I am delighted to report that our school data did not follow the national trend, with our Year 6 cohort performing extremely well in their exams. The bar chart below shows the percetage of pupils achieving the expected standard; plotting the national data for 2022 against our Year 6's results.
Our pupils outperformed the national average in all areas and by a significant margin.

This early analysis of school data validates the strength of our Covid recovery programme, the effectiveness of the remote learning strategy, strong parental support and engagement, high quality teaching and, of course, the positive attitudes of pupils.
Family Picnic - Reminder
School opens up its gates tomorrow at 11.30am and invites families onto the grass bank to join us for a family picnic. Feel free to bring chairs, picnic blankets, food and drink - make yourselves comfortable and enjoy the sunshine. Your children will be free to join you from 12pm.
Although school will remain open until 3.30pm, parents are more than welcome to leave (with or without their children!) before this time. If your child leaves the school site before 3.30pm (and this includes if you allow them to go onto the park), please make sure that you tell their class teacher so that they can mark them on the register as being 'handed over' to your care. There will be no staff supervision off school site.
The picnic is entirely optional and if you do not attend the picnic for whatever reason, we will make sure that your child will still be able to join their friends to eat.
Fundraiser For Ukraine
During the picnic, Benjamin (Year 5) will be running a cake and loom band stall to raise funds for Ukraine - entirely his own idea, Benjamin was just keen to help this very worthy cause. Items will be priced at 50p and £1 and so please bring some change if you would like to support Benjamin's noble efforts!
FOGS Summer Raffle
Raffle tickets will be on sale at the family picnic and the draw will be held around 12.30pm.
The hampers are looking fabulous... thanks so much for all your donations
.
For anyone who hasn't bought any raffle tickets yet or would like to buy more, we will be selling them in the playground and on Thursday at the start of the picnic.
For anyone who hasn't returned their raffle tickets to school yet, we would be grateful if you could do so ASAP.
Many thanks for your support as usual
!
Heat Wave
Many thanks for the loan of the many fans and the air conditioning unit on Monday and Tuesday. It was no surprise that the heatwave made conditions in school quite uncomfortable and productivity levels were knocked down a notch or two but pupils and staff remained safe throughout. Children behaved brilliantly - keeping themselves well-hydrated and acting very responsibly in the conditions.
Thank you to Lily for making us some delicious scones which arrived at school with jam and clotted cream - a very welcome treat.