Hello Visitor,
Perranporth 2022
I can honestly say that it was a privilege to take our Year 6s away to Perranporth last week for their long awaited residential. The children continually amazed us throughout the whole week - they were such good company and got stuck into everything (apart from washing up). It's impossible to sum up concisely in words how enjoyable and memorable the trip was - the best thing to do is take 5 minutes to watch the video that is on the school Facebook page. The trip seems like a very fitting end to this wonderful group of children's time at Grendon.
Many thanks to Mr and Mrs Gibbins, Miss Steed and Mrs Nixon for volunteering their time to make this trip happen. It is a huge commitment to take on a self-organised residential to Cornwall and I am very grateful to them all.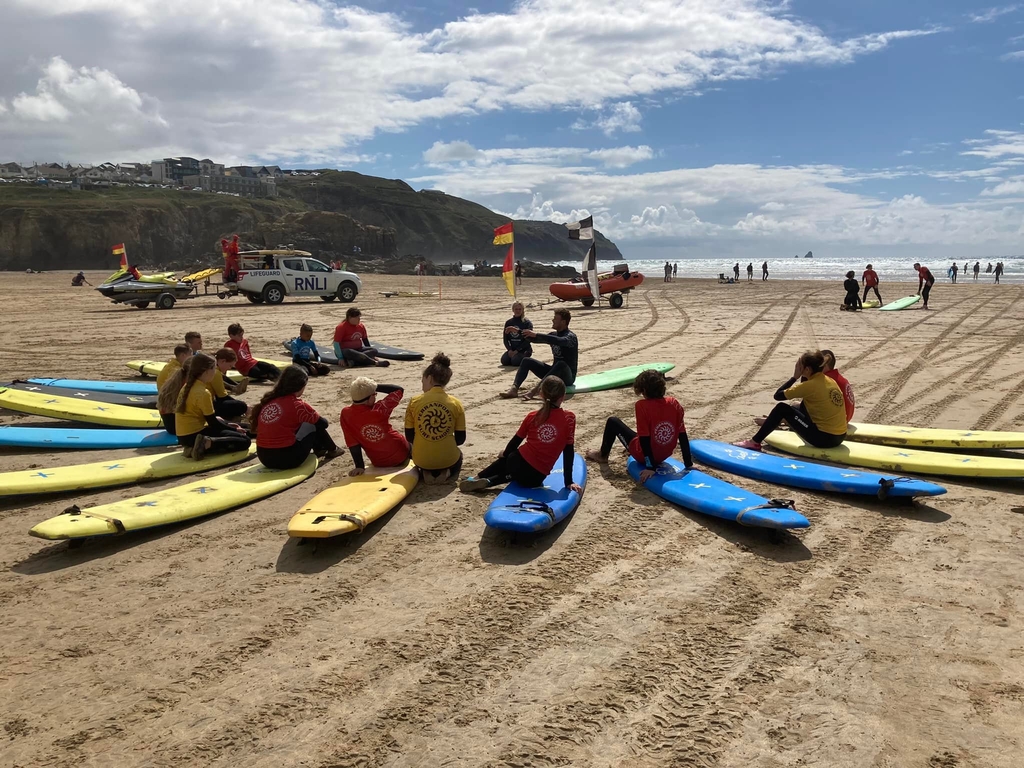 Sports Day
Last year the school held Sports Day with no crowd to cheer on the children. The year before that there was no Sports Day at all and so it was fantastic to get back to normal for the first time since 2019. The races came thick and fast and after 60+ races, green house emerged as winners. If you were able to attend, I am sure you will have noticed how brilliantly the children supported each other and how hard they all tried. There were some stunning individual performances and amazing examples of sheer grit and determination. It was wonderful to be part of such a well-supported event.

Wicksteed Park
Slips have been sent home today, showing who your child will be travelling to and from Wicksteed Park with on Wednesday 13th July. Many thanks for your support in offering lifts and making your own travel arrangements. Mrs Dudley-Smith has been extremely busy over the last few days surrounded by mountains of reply slips - every child has a lift and so please check the slip that comes home tonight (one slip per family) and let us know as soon as possible if there are any problems.
Mrs Read
I am very sad to report that Mrs Read bids us farewell at the end of this academic year. Aside from going viral for her Greek bread making video tutorial during lockdown, Mrs Read continues to undertake all manner of roles within the school - she is about to go on her second residential of the year, is usually first on the list for school trips and helps the children with the cooking and baking elements of their various business enterprises. All of this on top of being a wonderful teaching assistant and lunchtime supervisor. There is no end to Mrs Read's talents and there is some light at the end of the tunnel for school. This is not the last we will see of Mrs Read - far from it! Mrs Read will always be a great friend of the school and will continue to support us but on her terms (although she does find it very difficult to say 'no').
School Photos
On Thursday, Popi Sterling visited school to take photos of year groups and Year 6s with their Reception buddies.
If you would like to view and order photos, please follow the link below which includes all of the details you need to know. The deadline for ordering is 15th July (next Friday).
https://popisterling.shootproof.com/gallery/Grendon2022/
The password for the gallery is GPS22