Hello Visitor,
County Cross Country Champions!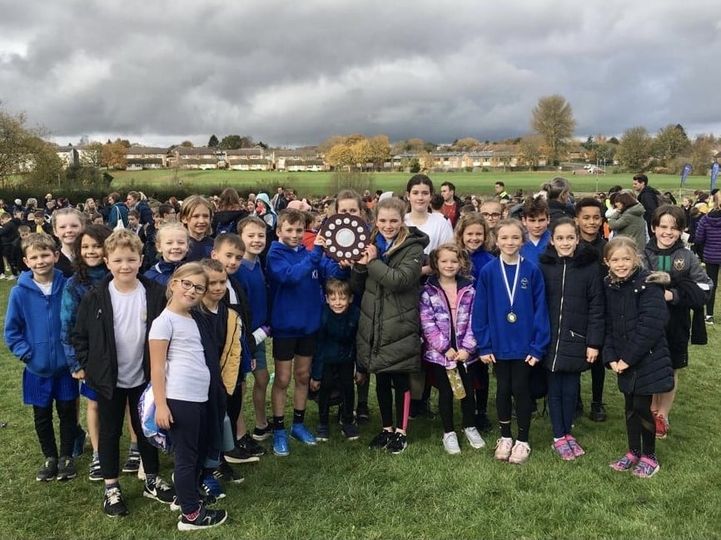 Brilliant individual performances and the new County Small School Cross Country Champions!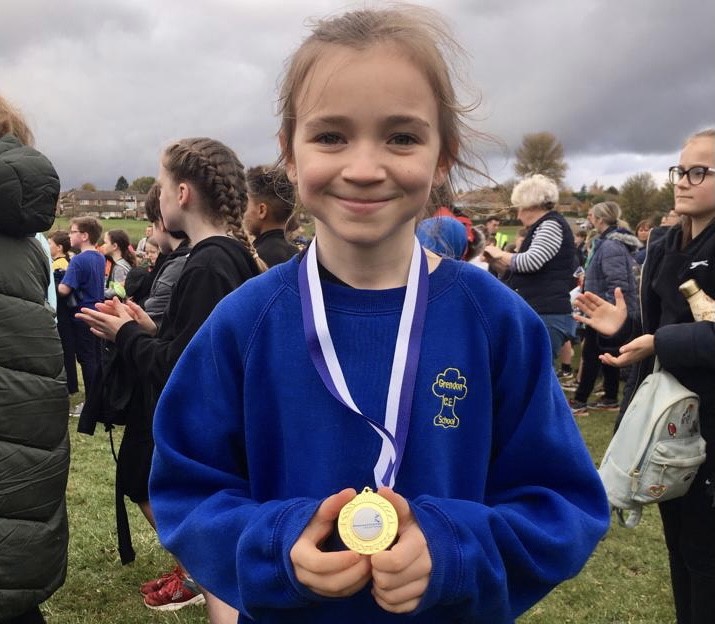 All of the children showed amazing support for each other, behaved beautifully and ran their hearts out. A stunning team effort - I am very proud of every single one of our runners. To compete against 9 other local primaries and emerge as winners is amazing.
Congratulations to Catherine, Henry, Ryley, Oliver and Kobe who all qualified for the County Finals for their individual performances.
Whilst there are no County Finals for Year 3 and 4 pupils, the performance of the Year 4 girls must be acknowledged as all five - Everly, Isla-Belle, Isla, Violet and Jessica - finished in the top 20, with Everly taking the 1st place medal!
Parents' Evening
Thank you to everyone who attended our Parents' Evening this week. Teachers were grateful for the opportunity to finally meet you face-to-face and the feedback from parents and staff was overwhelmingly positive.
Covid-19: Update
It should come as no surprise to you that, much like the rest of the country, Covid is fairly prevalent in our own community, with several households recording positive cases of Covid. The current impact on school is still low but it does seem fairly inevitable that Covid will be lingering for some time to come. Your vigilance in following the Parent Information issued by the school is appreciated now more than ever as we remain committed to keeping Covid out of our school.
You can read the school's Parent Information document here.
The school continues to stringently observe the current control measures recommended by the DfE which includes, amongst other things, enhanced cleaning procedures, lateral flow testing for all staff and volunteers, increased ventilation, regular handwashing, government mandated carbon dioxide testing (as a means of monitoring adequate air-flow), prompt identification of children displaying Covid symptoms, communicating school expectations to parents and sharing national guidance with stakeholders.
Director of Public Health
You will have seen the letter shared before half term (E-Newsletter #104) from the Director of Public Health (with excepts shown in italics below) which includes information on what to do in the event of testing positive for Covid. It serves as a useful reminder for us all.
As many of you will have seen in the national press, there is widespread concern about the current COVID-19 case rates and mounting pressure on the NHS. In order to ensure that there is as little disruption to education and care services as possible, especially as we head into winter and see other seasonal illnesses also increase, we are asking that:
- If a child tests positive using a lateral flow test, that a PCR test is sought as soon as possible and that the child remains at home until the result of the PCR is known
- On receipt of a positive PCR test, that any school age siblings of the case also seek an urgent PCR test and remain at home until the result is known - and if negative, take a daily lateral flow tests for 10 days thereafter to ensure no transmission into other school years/other school settings occurs
Although it is recognised that these requests may cause some short term inconvenience for a small number of families, we believe that by requesting these simple additional measures we will see less wide scale disruption to education this winter and can play our part in trying to keep pressure on local health and care services as low as possible.
Should I send my child to school if a household member has Covid?

REMINDER
With increased levels of pupils self-isolating for a PCR test due to older siblings and parents testing positive for Covid, I want to remind you of the school's position on school attendance/self-isolation which is probably best explained using the examples below.
Example 1
Family X have a child in secondary school and a child in primary school.
The secondary pupil tests positive for Covid on a PCR test and begins self-isolating.
The rest of the household take PCR tests.
The primary pupil tests negative on a PCR test.
As per the guidance, the primary pupil returns to school.
Example 2
Family Y have a child in secondary and a child in primary school.
The secondary pupil tests positive for Covid on a PCR test and begins self-isolating.
The rest of the household take PCR tests.
The primary pupil tests negative on a PCR test.
The family chooses to keep the primary pupil in isolation at home.
The school's position is that it will support both of the examples above. The rationale for this is that the school's default position, which has served us well throughout the pandemic, is to follow DfE guidance. However, the school is also very sensitive to the different needs of families and also their ability to effectively enforce self-isolation/avoid close contact within their households. Families should feel free to make their own informed choice based on their own circumstances without judgement and with the full support of school.
As you would expect, children who legitimately attend school despite a household member testing positive are treated by school in exactly the same way as every other pupil.
If a member of our household tests positive on a PCR test but my child has a negative PCR result

and

I still choose to keep them off school, will their absence be authorised?
Yes. Your child's absence will be marked as Covid-related.