Hello Visitor,
Parents' Evening:
Important Information
You will have by now received your slip confirming your appointment time for next week's parents' evenings. We are delighted to finally be able to offer face-to-face meetings again. Please make yourself aware of the answers to these FAQs which should help the appointments to go ahead smoothly and on time.
What Covid precautions are the school taking?
The wearing of face coverings for staff, parents and pupils is optional.
There will be no access to school other than to your child's classroom. Please wait outside where you would normally collect your child at hometime. Teachers will call you in for your appointment.
As teachers will be meeting 50+ parents in their classroom over the course of both evenings, it would be appreciated if each parent could take a lateral flow test before the appointment.
Hand sanitising gel will be available and should be used on entry to the classroom.
Who can attend the meeting?
Parents and pupils are encouraged to attend together.
What is the main purpose of the meeting?
Nothing that is discussed at parents' evening should come as a great surprise to teachers or parents - anything that may have cropped up throughout the course of the school year should already be on our radar and so the purpose of this meeting is to provide an opportunity to celebrate your child's strengths and discuss how we can work together to further their development.
How long is the appointment?
Appointments are 10 minutes long. In a small number of cases, it may be necessary to arrange a follow-up meeting - teachers are very keen to stick to their allocated time slots to avoid running late and keeping parents waiting.
Global Curriculum
Cedar Class Diwali Celebrations
Cedar Class shared the culmination of their work on Diwali with a spectactular presentation in the hall on Wednesday afternoon. From lotus flowers, diva lamps and Rangoli patterns to homemade daal and naan bread, saris, stories and greetings cards, their celebration had it all! Every pupil in school had the opportunity to take part and they were treated to a wonderful dance by our Year 1/2 pupils.
To give you a flavour of the day, I have compiled a short video enitlted 'Diwali 2021' which you can see on the school website homepage at www.grendonprimary.net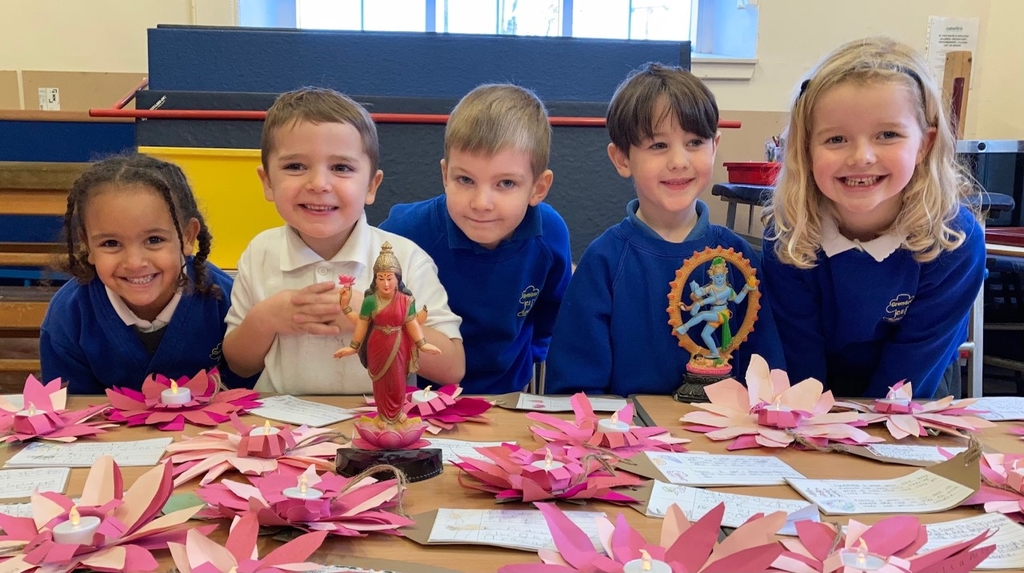 Pine Class London Trip
This was the school's first trip to London since our pre-pandemic trip to the National Maritime Museum in March 2020. Today, Year 3/4 supported their Global Curriculum theme of Egypt with a trip to the British Museum to see the incredible artefacts on display in the Ancient Egypt galleries. From here, we made the short walk to the Dominion Theatre for the West End production of Prince of Egypt.
Due to the pandemic, school trips have only recently resumed and I can honestly say that it was a pleasure to be able to take such a well-behaved and courteous group fo children for their first 'big trip' in a very long time.
Thanks to all the staff and helpers - Marc, Emma and Lisa - who made the day run smoothly and to Miss Steed for organising such a great trip.
I received a lovely email this morning from parents which summed things up very well indeed:
We just wanted to pass on our thanks to those who made yesterday's school trip possible. There are very few other schools at present who are attempting trips at all and particularly not on this scale...[My child] had a thoroughly brilliant time and spent a lot of time this morning telling us all about it and acting out parts the performance. The build up to the trip was epic and it appears that the day exceeded all expectations which is excellent...thank you to all who made it happen, they will have some wonderful memories.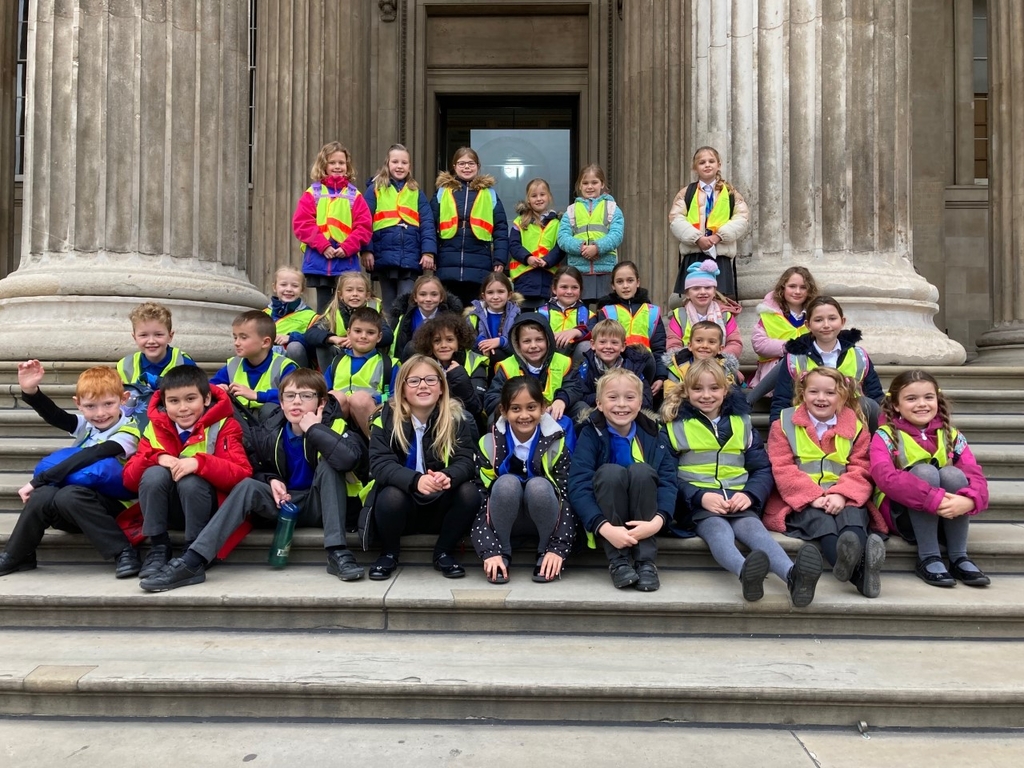 Willow Class Alien Invasion
Willow Class returned from half term to find that their classroom had been invaded by aliens! As part of their theme of America, pupils had the opportunity to learn about the unusual events surrounding Area 51 and they took turns in sampling alien DNA and learning about the work of genetic scientists Crick and Watson.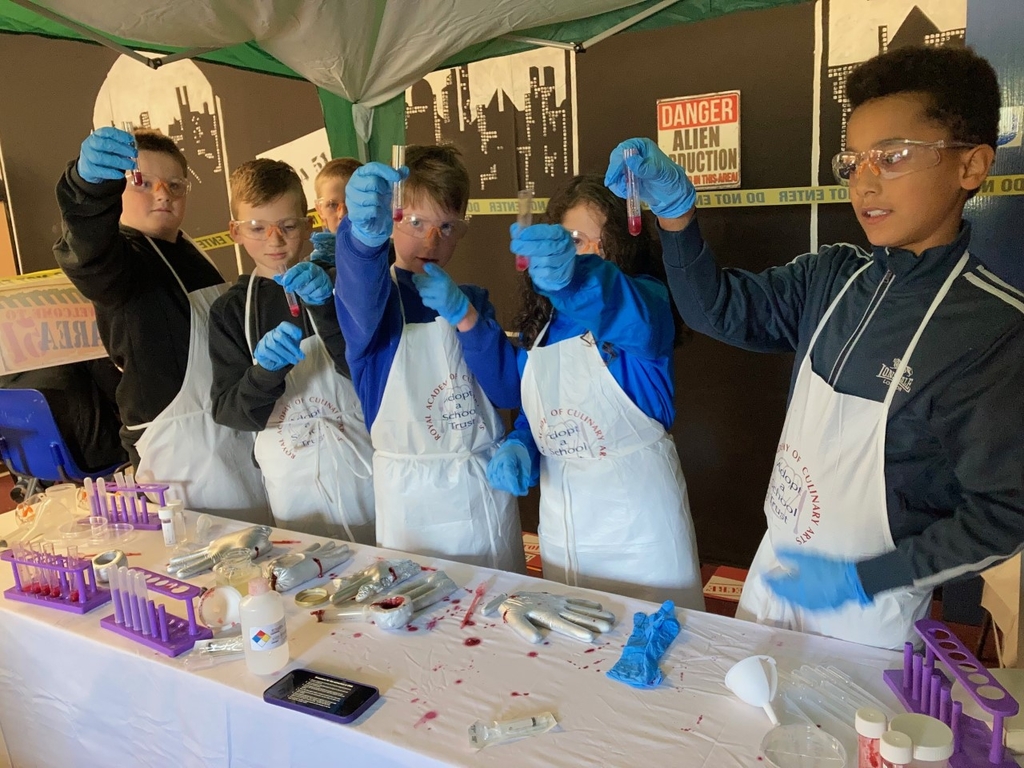 Reception Intake
As we haven't been able to host our school tours for our next Reception intake, the school has provided a snapshot of life in our current Reception class with a short video taken earlier this week. Mrs Pritchard and the EYFS team have transformed the classroom into a magical woodland scene and the children were very excited to explore the changes when they returned after half term. You can view the video, entitled 'Reception Intake 2021' on the school website homepage.