Hello Visitor,
GLK Gymnastics And Football Clubs
In case the club letter sent home with children didn't make it out of Bookbags, I've attached the direct booking link here. Both clubs run on Tuesdays from this week until half term and can be attended by children from Years 1-6.
Gymnastics will run from 8.00-8.45am in the school hall (enter via the side door at the front of school next to the kitchen pod).
Football club runs from 3.30-4.30pm
As both clubs run on a PE day, children should wear their PE kit to the gymnastic club to avoid bringing additional items into school.
If you have any questions about the clubs, please contact Gavin on 07738227910
Morning Supervision
Please note that the morning supervision on Tuesdays from 8.30am will not be in the hall (due to gymnastics club). Instead, please bring children to the front entrance of school.
Pupil Profiles
I hope that you managed to spend some time reading about your child's achievements in their Summer Term Pupil Profile. Please now return their folder to school so that we can begin to update it with their ongoing assessments this term.
Parents' Evening
Parents' evening will resume after half-term in its usual format, with face-to-face meetings in school. Current guidance relating to Covid states that although restrictions are eased 'you should limit the close contact you have with those you do not usually live with. This includes minimising the number, proximity and duration of social contacts'. With this in mind, we will share our expectations for parents' evening in due course so that we can minimise the Covid risk. Equally, if any families do not wish to meet face-to-face, teachers will be happy to arrange a phone call at a convenient time as an alternative.
PE Kit
Wearing PE kit to school on PE days seems to have been universally popular - from our perspective, it has really cut down on time lost in lessons due to changing which means more PE! We are mindful though that the children's pristine, start-of-term, white shirts will be going in and out of your washing machines at a far quicker rate than when they used to be buried in PE bags in the cloakroom, sometimes for several weeks at a time.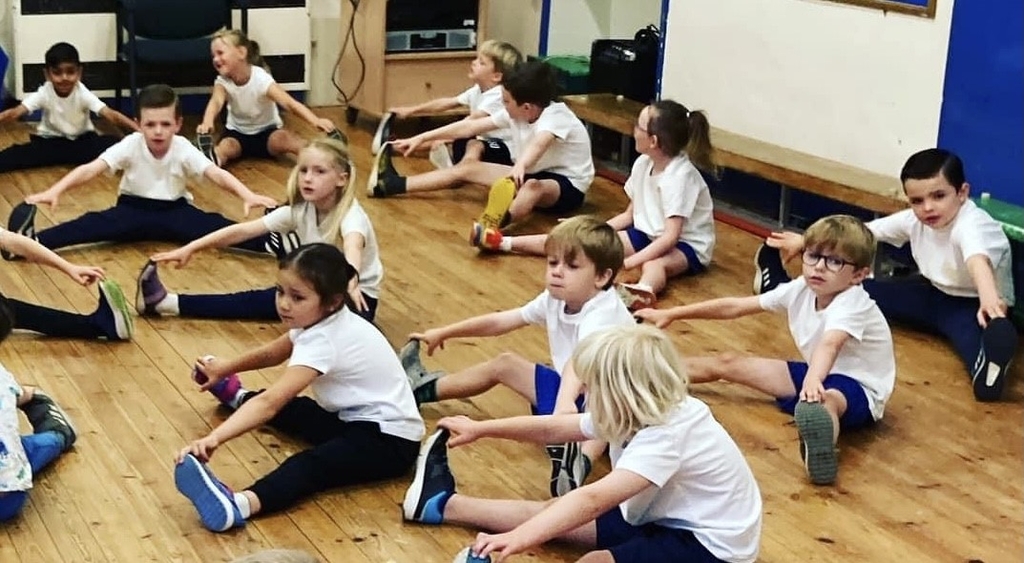 As a small concession to this, if you would like your child to wear a plain, royal blue t-shirt (to match the colour of the rest of the school uniform) as we enter the wetter, muddier autumn and winter months, then that is fine. The children have looked so smart in their PE lessons and we don't think that introducing a royal blue shirt option will detract from this. A blue shirt won't be cleaner but, as a parent mentioned last week, it might be slightly 'more forgiving on the stains'. Obviously, we are more than happy for children to continue to wear their white shirts - we are just trying to make life a little easier and respond to parental feedback.
We hope to resume inter-school competition this year which will require children to wear the Grendon 'white' shirt so as not to clash with the cluster schools but we will give you plenty of notice of this if your child is chosen to be involved.