Hello Visitor,
Back To school!
As the children arrived in the hall on Monday morning for our first whole school assembly of the year (and the first for over 500 days), it was amazing to see their reaction at being able to see and speak to friends that they hadn't seen for such a long time. The children spent most of the assembly smiling and waving at each other.
Having spent so much of the last year or so under tight restrictions, we now have over 100 children, all with different personalities and interests suddenly pushed back together under one roof - sharing breaks and assemblies, eating lunch together, mixing with other children as they move around school, Year 6 Buddies meeting the Reception pupils for the first time, pupils in other year groups who are new to our school - and their behaviour has been exemplary overall.
The new Global Curriculum themes are in full swing and I will share photos of these over the coming weeks. Here is one of Year 3/4 enjoying their Egyptian classroom and, below that, a photo from Year 1/2's Onam Festival as part of their work on India.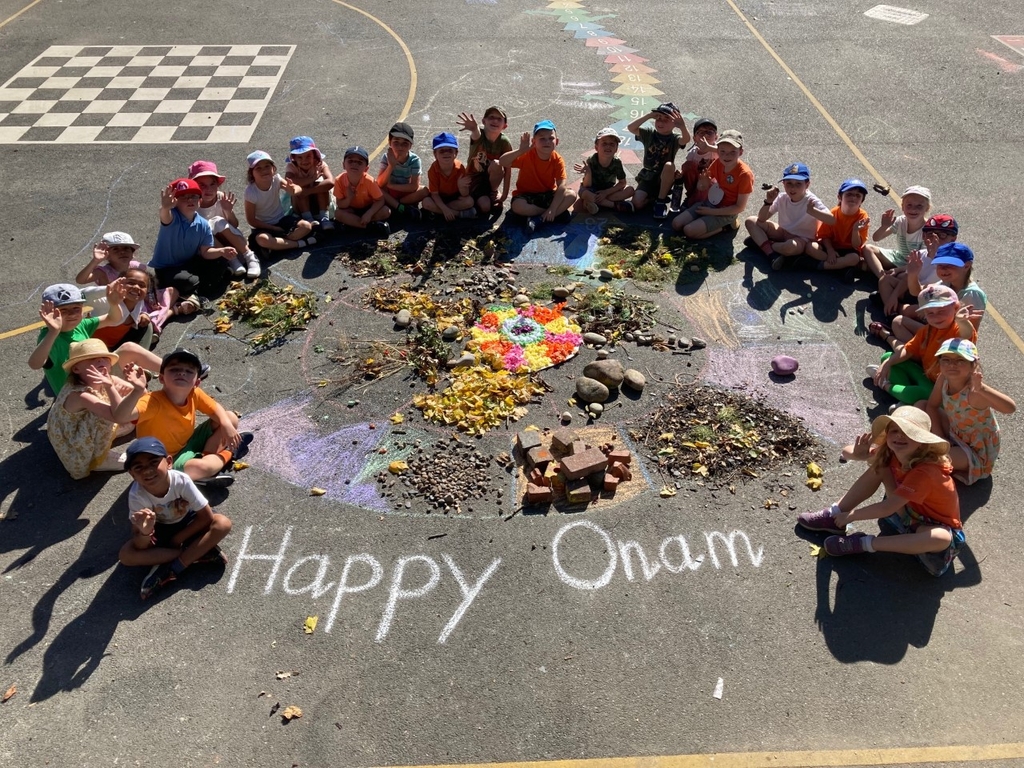 Buddies
A special thanks to the Year 6 Buddies for helping the new Reception children to settle in this week. Our youngest pupils have settled remarkably quickly and this is so pleasing when you consider that a significant part of their life has been spent under Covid restrictions where they have not been able to have the same expereinces and level of social interaction that children of their age would normally have. Some of our Reception children had not been able to visit our school before September and they have done brilliantly - we are so happy to see them enjoying themselves so much.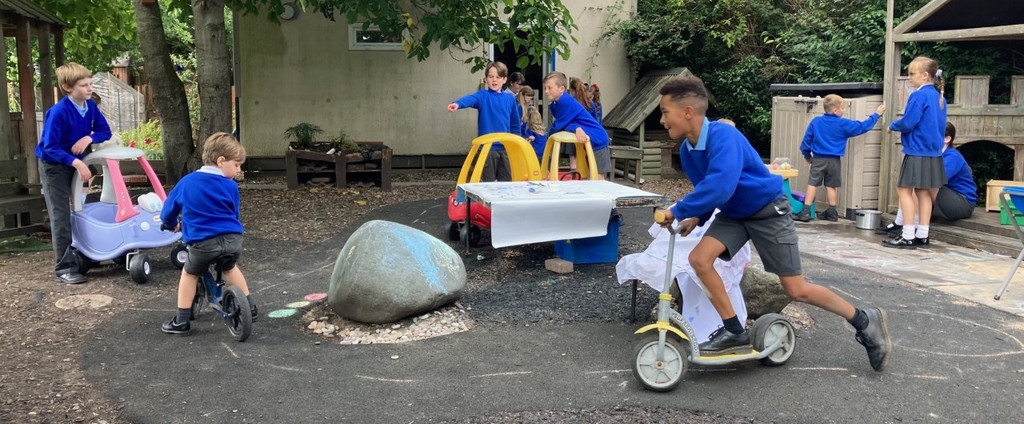 General Reminders
As we return to a degree of normality and the start of a new year, I'd like to share some general reminders to help the smooth running of the school.
School Start Time
A gentle reminder that the early morning drop-off window is now 8.45-8.55am as per the Parent Information already circulated. Some children have been arriving consistently after 8.55am and it makes for quite an unsettled start for them as the children are registered promptly from 8.55am and then go straight into assembly at 9am.
PE Kit
The change to asking children to come to school in PE Kit on their PE days seems to have been universally popular with staff, children and parents and, post-Covid, this arrangement will stay indefinitely.
As the children will be spending a significant amount of time in their PE kit, I would like to remind you of the school's expectations around this. I have included a link to our uniform supplier here. Pupils should wear trainers, a white t-shirt and blue (or dark coloured) shorts. For outdoor sports, children can wear dark coloured joggers and a hoodie/top but these should be plain with no large logos.
This reminder was sent out at the end of last academic year and a small number of children have arrived to school this term without the right kit - brightly coloured shirts with large logos and pictures.
Parking
With the majority of Grendon pupils living outside of the village, it's inevitable that the roads around school will become congested at the start and end of the school day. Please park safely and considerately - in particular, please avoid parking across residents' driveways and on the pavement where pushchairs struggle to get past
Achievers' Assembly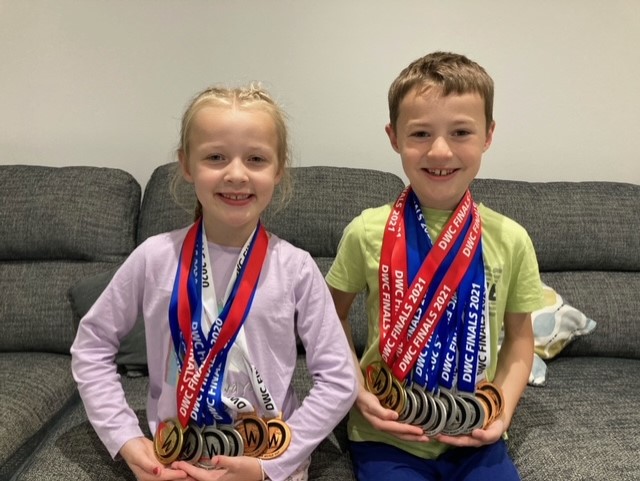 Each Friday, we come together as a school to celebrate children's achievements both in and out of school. Teachers award certificates for briliant work in school and we enoy listening about the awards, medals and certificates that children achieve in their spare time. In today's assembly, there were awards for the Summer Reading Challenge, horse riding, swimming, football and many more.
We heard about Ryley and Isla-Belle's recent experiences at the Dance World Cup where they competed against thousands of dancers from 62 countries before walking away with a collection of gold, silver and bronze medals. Ryley was very proud to tell me that he is now Mini Boys Ballet World Champion which is quite astonishing!
We love hearing about the amazing things that the children do, so please share these with us.
New Toilets
I realise that it is quite difficult to get too excited about toilets but when you have waited as long as we have for some new ones, it is quite a memorable occasion. All of the toilets in the main building have been fully refurbished - new flooring, cubicles, sinks, radiator covers - the whole works. They look brilliant. I couldn't bring myself to put a photo of a toilet on the newsletter but you should get a good idea from the picture below.
.