Hello Visitor,
Good Luck, Year 6!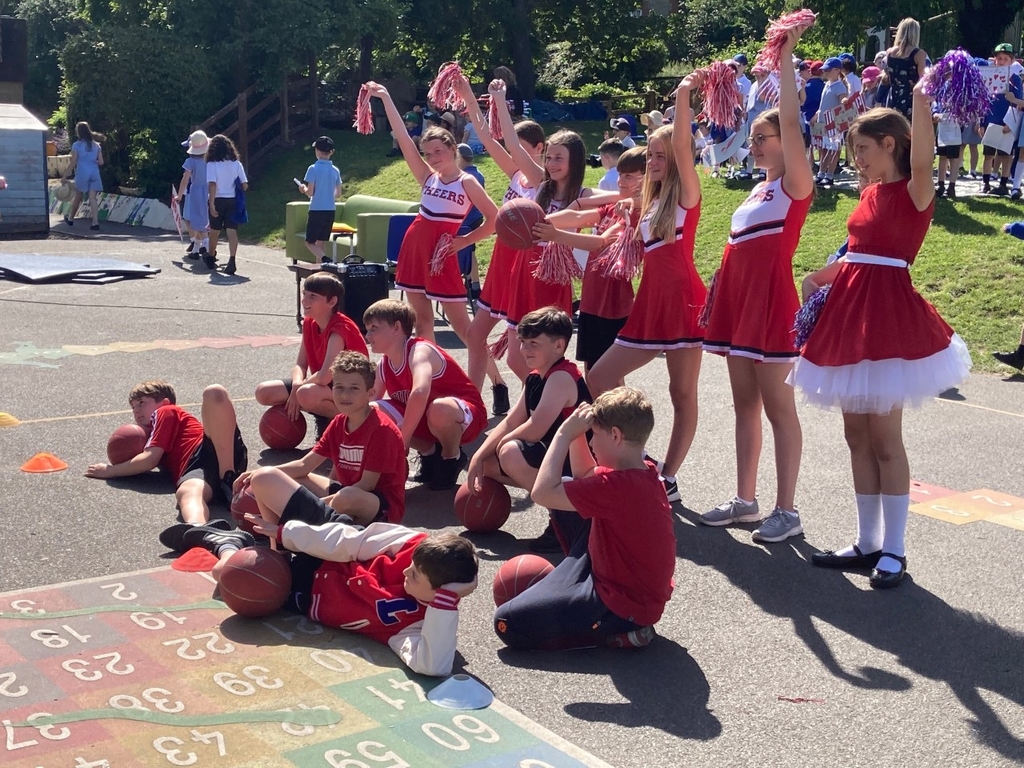 Pupil Mentoring
Children from Years 1 to 6 participate in the school's Pupil Mentoring programme and this process continued this term. This self assessment gathers a range of information about pupils' attitudes towards themselves and school, along with exploring their independence, global citizenship and their thoughts on being an effective learner. The ultimate aim is to support pupils' emotional well-being and provide support as necessary. The process also allows the school to observe school and cohort wide trends in data to help us identify any areas that may need tackling at a wider level. Whilst individual pupil self assessments have been sent home in the Pupil Profiles today, I thought you would be interested to see the pupils' combined responses to those statements that seem particularly relevant to their transition back into school this year after periods of school closure. Children respond to each statement with 'Yes', 'No' or 'Sometimes' and I am extremely encouraged to see such a positive response.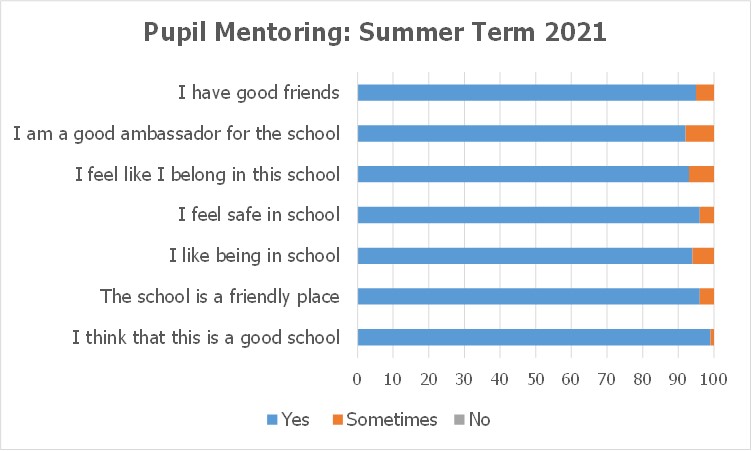 Academic Year 2020-21
This academic year has been incredibly difficult for everyone and school has been no different. Despite the challenges, the school year has ended on a high, with school events creeping back into the calendar, classrooms full of children and the promise of a 'bubble free' school from September. As always, there will be plenty of learning for us to think about over summer but it is also very important to celebrate successes and reflect on the things that have gone well. Here are just a few:
In our most recent data collection, the overwhelming majority of children were shown to have made good progress in their reading, writing and maths over the summer term and they are successfully narrowing the gap where learning was lost during lockdown. This bodes extremely well for what we hope will be a uninterrupted year of exciting learning from September.
Two major school improvements are scheduled to begin next week and be completed by the end of the holiday. The boys', girls', disabled and staff toilets are all being completely refurbished and the Early Years classroom is having extensive repair work to include brand new flooring which has been badly affected by damp over the years.
Some normality came back with the resumption of school residentials for Years 2, 4 and 6. This included the Perranporth trip last week for our Year 6s where we were able to take the photo that we never thought would be possible even a few weeks ago.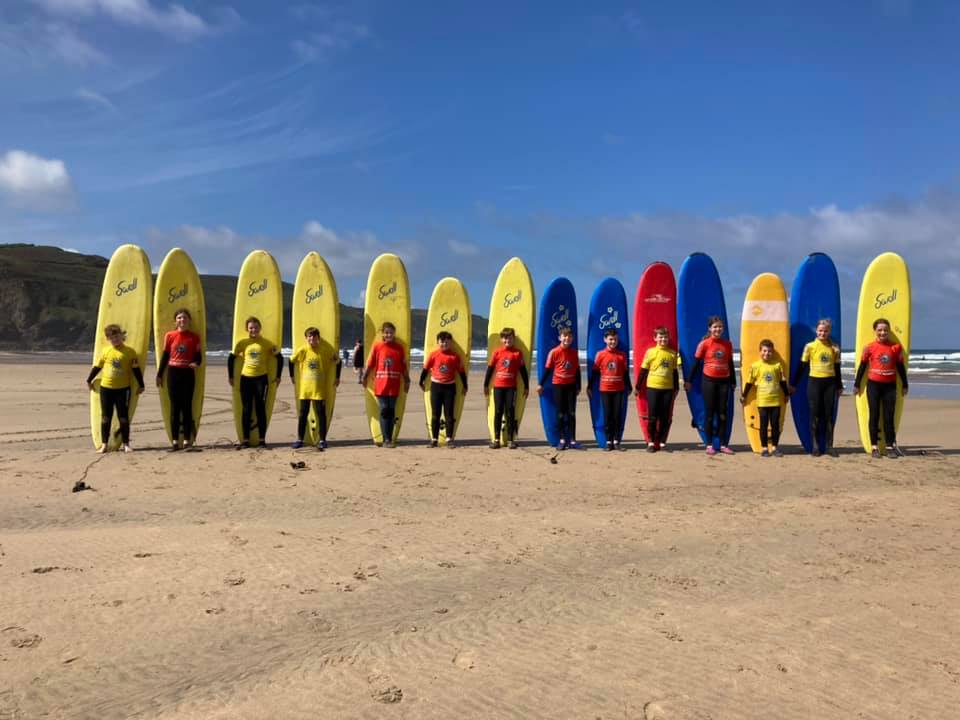 Staff, parents and pupils have been utterly brilliant in adhering to the Covid risk assessment to keep our school open and safe.
Despite many staff being negatively affected at a personal level by the consequences of the pandemic, their commitment to the school has been faultless and they have been amazing in keeping the school running smoothly throughout the last 18 months.
Meticulous cleaning schedules by staff and particularly Roxane, our cleaner/site supervisor, have helped protect our school to the extent that no bubble of children have been forced to isolate and the extremely low cases amongst pupils and staff have not originated in our setting.
When staff have been required to self-isolate at short notice, all staff have redoubled their efforts to volunteer their help, cover absences and go the extra mile.
The Global Curriculum returned with exciting new projects and more are currently being planned for September for when the children return after the summer. This includes stunning new learning environments.
The Covid risk assessment has been scrutinised to the extent that, within the constraints of the guidance, the school has successfully created an environemnt that is not only Covid-compliant but also warm, happy and stimulating and one that is far removed from the rigid, clinical classrooms that seemed to go hand-in-hand with Covid.
Parents have fully embraced the school's expectations around Covid even when this impacts on special school events such as sports' day and, despite the disappointment of missed school events, people have been understanding and respectful of the school's decisions which were always made with children's safety in mind.
FOGS have been working incredibly hard to raise much need cash for the school despite the obvious challenges. Their most recent event was the brilliant summer hamper raffle which was drawn today!
We managed to safely run our annual sports' day with children across all year groups able to cheer on their House competitors.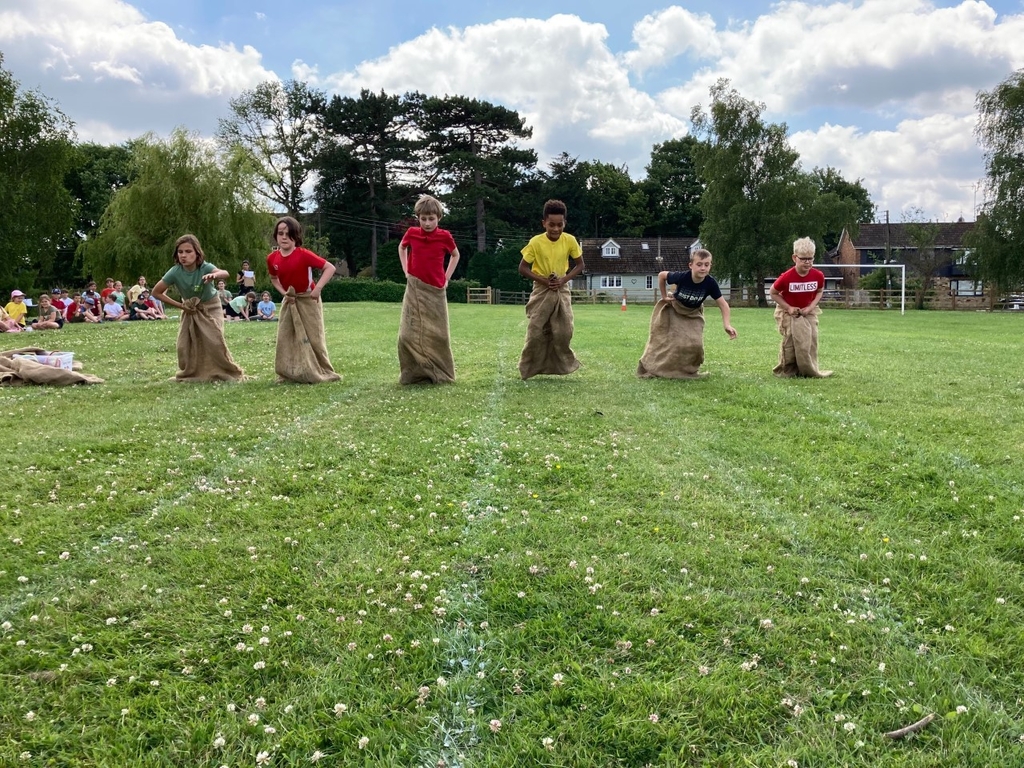 And today, our Year 6s got the fitting end to their time at Grendon that they truly deserved!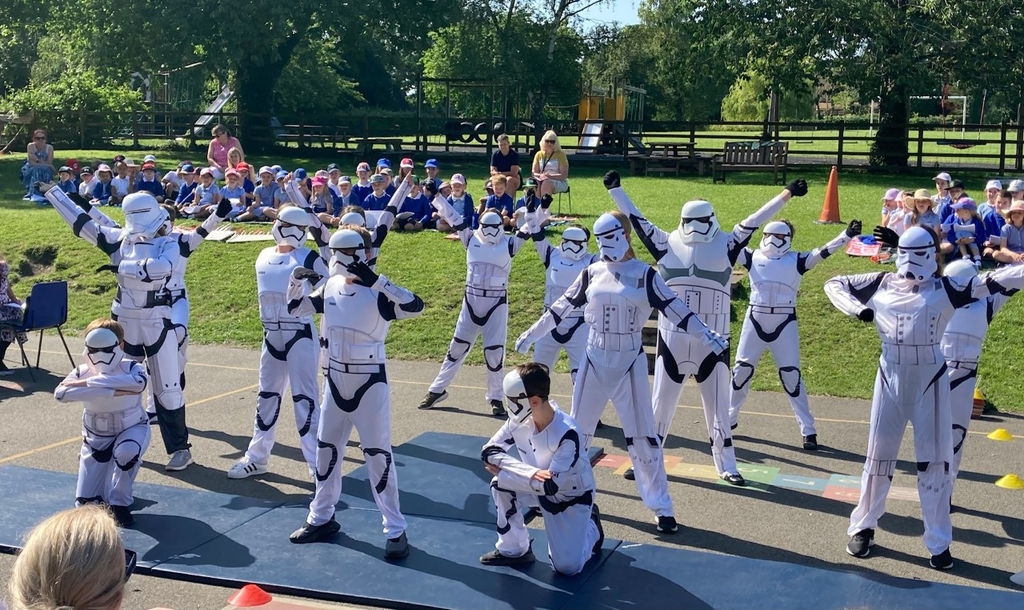 Information For September
The biggest change for September is that class bubbles are scheduled to disappear. This means a return to school assemblies, whole school events, mixed break and lunchtimes, Year 6s properly interacting with their Reception Buddies amongst other things which will be communicated in full in due course.
PE Kit
The change to asking children to come to school in PE Kit on their PE days seems to have been universally popular with staff, children and parents and, post-Covid, this arrangement will stay.
As the children will be spending a significant amount of time in their PE kit, I would like to remind you of the school's expectations around this. I have included a link to our uniform supplier here. Pupils should wear trainers, a white t-shirt and blue (or dark coloured) shorts. For outdoor sports, children can wear dark coloured joggers and a hoodie/top but these should be plain with no large logos.
School Start Time
During the pandemic, the school introduced a staggered drop off and collection to minimise congestion on the playground. Whilst the school collection will revert to 3.30pm for all children from September, the school is retaining a shortened, staggered drop off between 8.45 and 8.55am. Most children arrive during this time anyway and we have noticed that the opportunity for staff to individually greet children and for children to enter school calmly by themselves has created a more settled and productive start to the day.
Bookbags/Wallets
To reduce the number of items passing backwards and forwards between school and to minimise congestion in corridors, we asked children to use bookbags and wallets instead of large rucksacks and bags. This arrangement will continue from September.
Thank you all for your continued support.
Here's to an uninterrupted 2021-22 academic year.