Hello Visitor,
Residentials
As I type this, Year 2 are enjoying the second day of their residential and Miss Jenkinson reports that they are all having a brilliant time. Just like Year 4 last week, the opportunity to spend time with their friends, after so much of this last year apart, has been such a bonus and I'm sure the children will have very fond memories of this special time with their year group.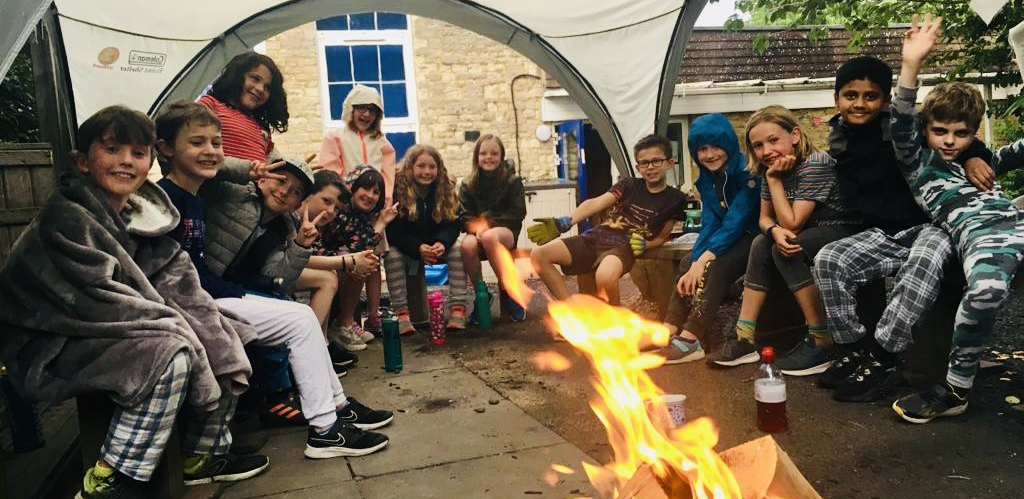 School Photos
Popi Sterling came into school on Thursday to take year group photos - these will be available to view and order very soon via an online gallery. The sun shone, the children smiled and the photos will be brilliant! Year 2 photos with Popi are scheduled for next Monday 5th July. From the other cohorts, as far as I can see, only one child was absent and so we may repeat Year 1s photo on Monday so that we make sure everyone is included. Details of how to place orders will be shared with you at the earliest opportunity.
Pupil Profiles
Pupil Profiles have been updated with Summer Term (and beyond) data and will be sent home in the final week of term. The children are also completed their Pupil Mentoring self assessment which will give you information about your child's own perception of school and themselves as we continue to promote the importance of emotional well-being.
FOGS: Summer Raffle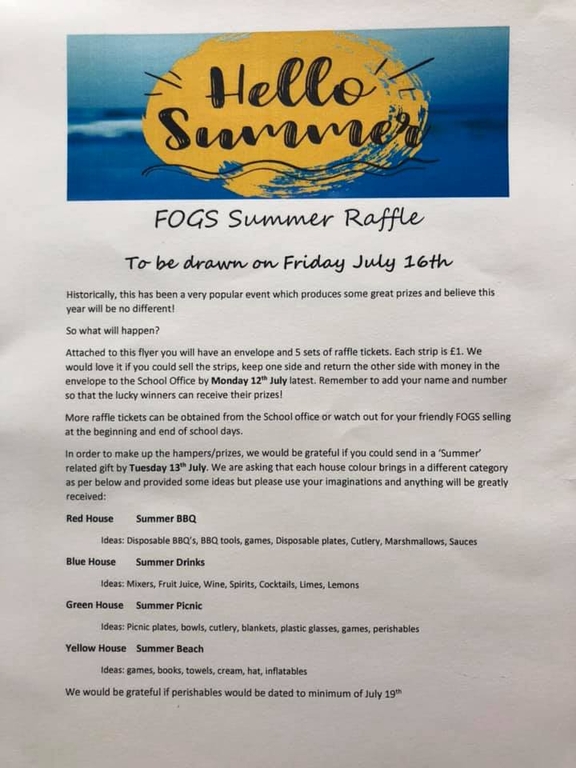 Perranporth
We look forward to seeing our Year 6s bright and early on Monday for their long-awaited trip to Cornwall.