Hello Visitor,
Thank You FOGS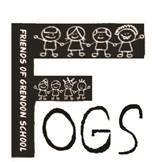 I would like to pass on a huge thanks to FOGS for the work they are doing to raise vital funds for the school. With a relatively small group of volunteers, they are working extremely hard to organise actvities and events with the prime aim of bringing much needed cash into school to improve the education of all of the pupils. Now that Covid-19 restrictions are beginning to ease, it is more important than ever to support the events and activities that FOGS have in the pipeline. FOGS already have 4 successful and well attended film nights under their belt and they are doing a brilliant job.
The school sees first hand the significant amount of work that goes into arranging FOGS events and I and the rest of the staff are very grateful for all that they do.
Please do continue to support the FOGS team - this might be a simple thanks, your child's attendance at one of their events or you might even feel able to volunteer at a future event.
Sponsored Jump & Kangaroo Cookies
Cedar Class organised a very successful fund raising event for a Kangaroo Sanctuary in Alice Springs as part of their studies of Australia. They produced some beautiful art work, wrote wonderful letters to the sanctuary and baked delicious kangaroo cookies for a whole school cookie sale. The highlight, though, was a sponsored bounce which involved the children taking part in all sorts of activities dressed in their kangaroo ears, tail and pouch.
Miss Jenkinson was stunned to find that an incredible sum of £782.47 was raised! Thank you so much for supporting Cedar Class with this venture - the children have been so excited and are so proud to have used their learning around this topic to plan a successful event and to know that they have made a difference!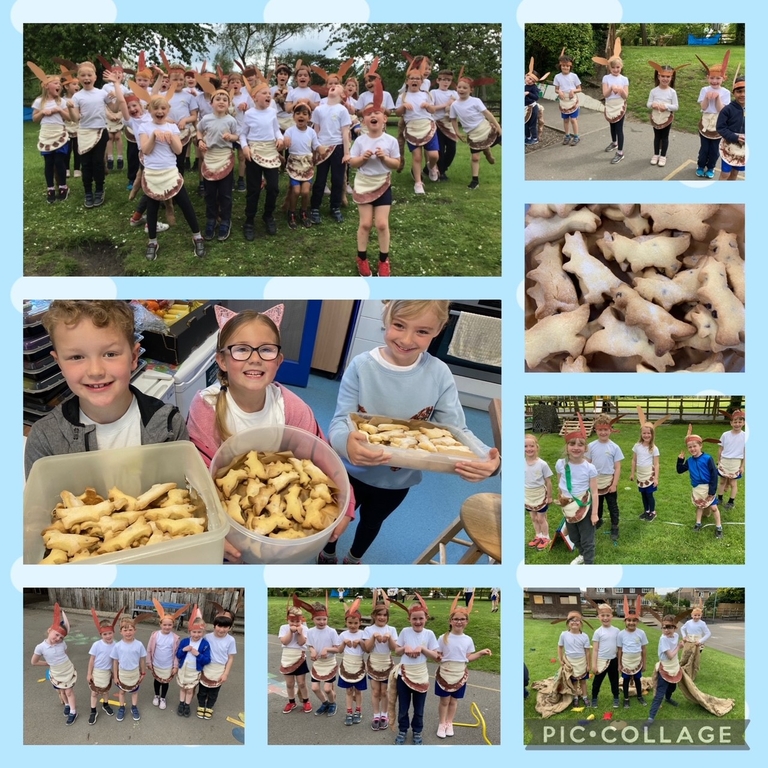 EYFS Green Fingers
The children in EYFS have been incredibly busy outside this half term. They have been learning all about how plants grow and the raised beds are full of fruit and vegetables that the children are looking after each day. You can see the children proudly holding their tomato plants which they have grown from day one!
Earthquake Challenge!
Year 5/6's studies of Japan and the Far East have seen their brains being filled with knowledge about skyscrapers and earthquakes. Using the knowledge they have acquired on structures in science, pupils are painstakingly building towers which they have carefully designed to withstand a simulated earthquake. The children all look extremely focussed and, by the time you read this newsletter, we will know which towers stood up to the test!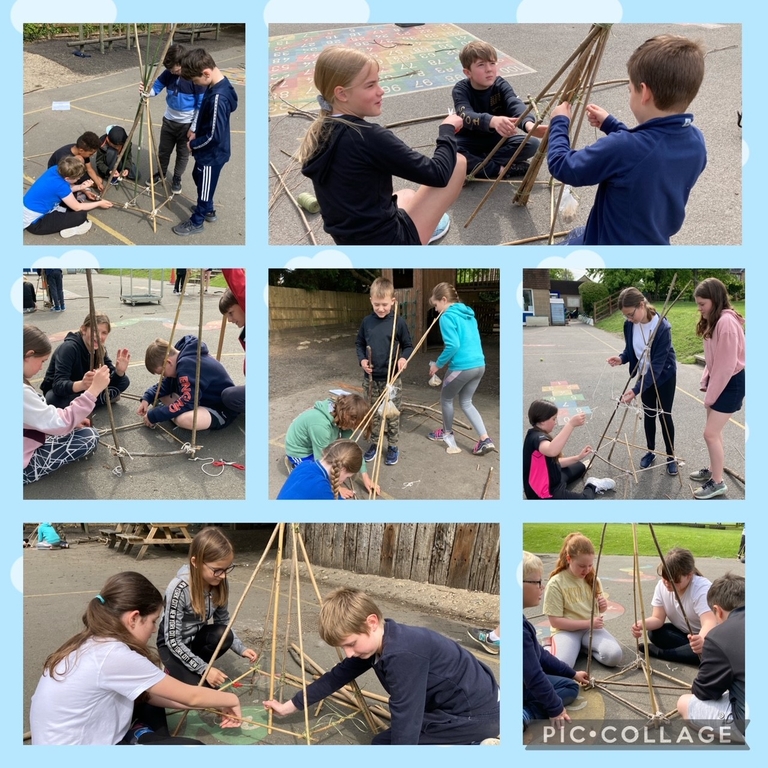 Rainforests!
Another fantastic example of our Global Curriculum bringing learning to life is the sequence of work that children in Year 3/4 are completing. Their rainforest classroom was filled with the pupils' amazing animal creations and QR codes were programmed to share their animal fact files. These animals provided the inspiraton for the main character in the brilliant stories that they drafted, edited and worked into their final presentation pieces - Benjamin's story below in italics is just one of countless examples of fantastic writing where the depth of knowledge about the Amazon Rainforest is very clear and enhances their stories no end. The children's research on deforestation and their knowledge of the fragile habitats that exist within the Amazon Rainforest have prompted them to write to the the Brazilian government and they are carefully writing their letters as I type!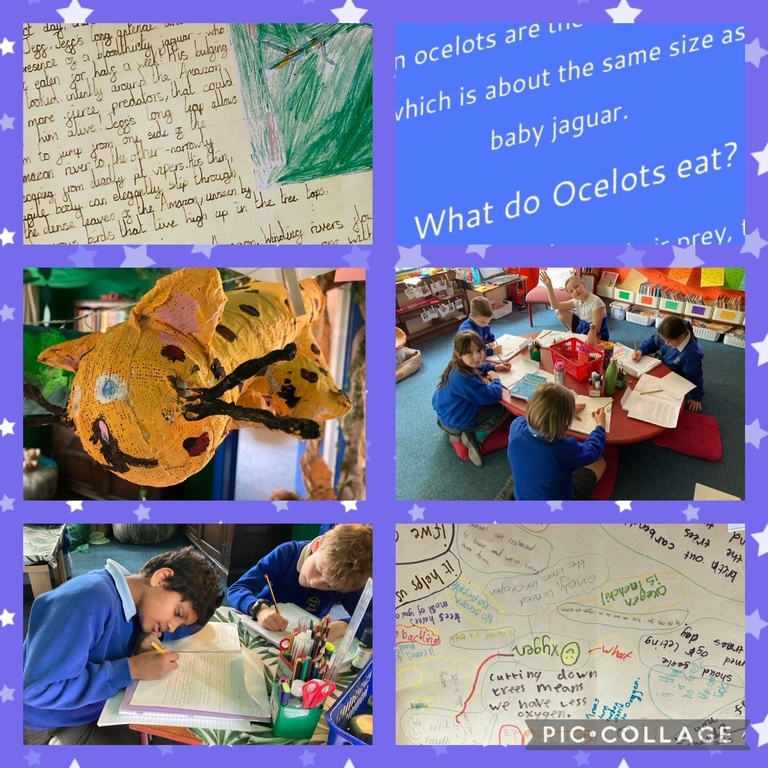 One hot day, there was a grasshopper named Jeff. Jeff's long antennae twitched in the presence of a bloodthirsty jaguar who hadn't eaten in half a week. His bulging eyes looked intently around the Amazon for more fierce predators that could eat him alive! Jeff's long leap allows him to jump from one side of the Amazon to the other - narrowly escaping from deadly vipers! His thin, agile body can elegantly slip through the dense leaves of the Amazon, unseen by dangerous birds that live high up in the tree tops.
Jeff lives in the glorious Amazon. Winding rivers flow through it with such force it takes anything or anyone with it all the way to the fierce waterfall that crashes onto the enormous, spiky rocks below...knotted creepers reach down to grab you by the arms and you an get tangled up for days, weeks, even months!
Because Jeff needs a drink, he goes on a walk to the nearest lake. He walked several miles but suddenly started running as a scarley macaw was right on his tail. Jeff managed to escape but he took the wrond path to the lake! Jeff was lost and alone. And then, he blacked out...
When he woke up, he found out he was stuck in a spider's web! Suddenly, the spider appeared and explained that his name was Bob and they both went on shouting at each other for a while and then they stopped. And then they started again.
"Let me go!" cried Jeff in his loudest voice - which attracted animals (including jaguars).
"Never in my li..." shouted Bob but he didn't have time to finish his sentence before a jaguar bit his head off and Jeff was free.
"I'm free, I'm free!" Jeff exclaimed as he wandered off home.
When he got home, he got a friend over and drank hot cocoa and Jeff lived happily ever after.