Hello Visitor,
Remote Learning Strategy
With our school now fully open, there is an expectation from the DfE that schools will adopt an agreed approach to Remote Learning in the event of an individual or group of pupils needing to self-isolate. Consistent with the school's response to all aspects of the global pandemic to date, our procedures once again follow the statutory guidance from the Department for Education and have the ultimate aim of ensuring a consistent and safe approach to learning that is understood by parents, staff, pupils and governors.
It's important to understand that Remote Learning refers specifically to those individuals or groups that are not able to access school due to self-isolating. For children who are absent from school for other reasons than self-isolation, there is no expectation for school to provide remote learning. Absences due to illness should be reported to school in the normal way.
What expectations should parents have of school?
In the event of class bubble being required to self-isolate, parents should expect teachers to provide work across a broad range of curriculum subjects that is linked to the current curriculum theme and presented in the form of Learning Skills Grid - this will be clearly signposted to parents on the Microsoft Teams platform and each grid will contain sufficient work to span a 14 day self-isolation period. Further links to teaching videos such as BBC Bitesize will be signposted to parents as appropriate.
In the event of an individual being required to self-isolate, the child's class teacher will set work each day to mirror as closely as possible the work being accessed in school by the rest of the class.
Teachers will provide feedback (by the end of the next working day) on any work that is submitted to them via Tapestry (EYFS) and Microsoft Teams (Years 1-6) and they will respond to emails during normal working hours. They will also organise a weekly Zoom meeting for all children in their class.
For those children with Education, Health & Care Plans (EHCPs), work may be adapted to meet their individual needs and this will be done in full consultation with parents.
What expectations does the school have of pupils?
The school expectation is that work will be completed by pupils and submitted daily, either via Tapestry (EYFS) and Microsoft Teams (Years 1-6). Pupils should communicate any questions about their work to teachers via email who will then be able to support. Any pupil who does not submit work will be contacted by the class teacher via email on the next working day and this may then be followed up by a telephone conversation if necessary.
There is no set order in which work should be completed. Overall, the daily submission of work from individual pupils should demonstrate a good level of engagement with the remote learning process and teachers will be able to offer guidance on this as the self-isolation period progresses and children work towards completing the skills grid.
Educational activities that your child engages in during self-isolation may extend beyond those detailed on the skills grids and we are keen to hear about all of your child's learning experiences during this time.
What expectation does the school have of parents?
The school expectation is that parents will support their child's engagement in remote learning and this includes providing them with safe and supervised access to the Internet, supporting them with their daily work and communicating openly with school.
Pupils from Years 1-6 are already familiar with accessing the various elements of Microsoft Teams and this knowledge will be consolidated in school over the coming weeks. As this will be the chosen platform for setting, submitting and providing feedback on work, please do make us aware of any difficulties you have with accessing it - this request extends to those families who do not have Internet access as paper copies of work can be provided.
As mentioned above, the skills grids are not exhaustive and we would encourage you to read with your child each day and provide other opportunities for learning - during lockdown, we heard lovely stories of children learning to bake, tie their shoelaces and tell the time amongst other things.
_______________________________________________________________
The requirement to self-isolate comes with almost no notice and so it is very important that you take a few minutes to become familiar with the information above and contact us with any questions that arise. The school has every intention of hitting the ground running in the event of any pupils being required to self-isolate and your role in this process is vital.
Pine Class

Miss Steed will not be in school for the first two weeks of next half term. Mrs Nixon, a qualified teacher who has a significant amount of experience of working with pupils in our school, will be teaching Pine Class during Miss Steed's absence. All other arrangements for the class will remain the same during this time (apart from the fact that PE will now be on Tuesday and Thursday).

Miss Steed will still be contactable and will respond to emails throughout the first week back after half term but will be unavailable for the vast majority of the second week. Mrs Nixon can be contacted throughout the whole of the 2 week period. Contact details are:
Parents' Evening:
Reminder
On Monday 2nd November, class teachers will email each parent with a short summary detailing their child's transition into their new year group - the school is very aware that some children have not been in school for a long time (some not at all!) and that children may have been slightly unsettled at the prospect of returning to new routines, so teachers will be largely reporting on how well your child has settled into the new term.
Following on from this, there will be an opportunity for parents to speak to their class teacher via a pre-arranged phone call if there is anything they would like to discuss further. This is not obligatory, of course, and many conversations have already taken place. Teachers will be available during the afternoon of the following days to call you.
To book a 10 minute phone appointment, you must email your child's class teacher to make the request and they will then be able to provide you with an appointment time on the allocated afternoon.
*Wednesday 4th November Miss Steed
*please note this new date for Miss Steed's appointments
Thursday 5th November Mrs Gookey
Monday 9th November Miss Hillman
Tuesday 10th November Miss Jenkinson
I would like to remind parents that myself and all of the teaching staff greatly value the dialogue with you, albeit mainly remote, that has existed since our return to school. Staff are highly responsive to any emails and phone calls from parents and so please continue to use this line of communication.
Flu Immunisation:
Reminder
The school nurse team will be visiting Grendon CE Primary School on 10th November to administer the nasal flu immunisation to children from Reception to Year 6. This year, parents must provide consent via the online portal which you can access via the link below. There is also a link to an information leaflet provided by the NHS.
The live consent form will close 7 days before the planned immunisation date. Only those children for whom consent has been granted will receive the flu vaccination in school.
Phonics Screening Check
Cancellation of the phonics screening check in June 2020 means that current year 2 pupils did not take the check in year 1. Schools are therefore required by the DfE to administer the phonics screening check to year 2 pupils during the second half of the 2020 autumn term.
Year 2 pupils who do not meet the expected standard in the autumn check will be expected to take the statutory check in June 2021, alongside year 1 pupils.
All outcomes will be shared with parents in due course, along with supporting information to help explain the process. Miss Jenkinson will be in touch next half term to let you know when the check will take place.
Information on this year's arrangements for Year 2 pupils is provided in the link below.
https://www.gov.uk/government/publications/key-stage-1-administering-the-phonics-screening-check-to-year-2-pupils
School Photos
School photos will take place on the morning of 13th November. There will be indivdual and (school aged) sibling photos but no cohort or class groups and everything will happen within a Covid-safe set up, with the integrity of individual bubbles maintained throughout and photo 'proofs' and payment details all shared on a secure online platform.
Get Active
Get Active will be running an October Camp over half term. All details can be found here.
Term Dates
School term dates for the 2020-21 academic year are always available on the school website and can also be found here
The school will be closed for a teacher training day tomorrow - Friday 23rd October.
Lost Kit
Over half term, please keep an eye out for any unfamiliar items of school uniform and PE kit that might have somehow made their way to your home! Although children aren't changing between uniform and PE kit at school, some items have still managed to go astray and so please return any items of clothing to school if you find that they don't belong to your child. Many thanks in anticipation of your help!
Harvest Donations
Many thanks for your very generous Harvest donations for the Daylight Centre - we were once again overwhelmed wtih goodies which will be sent to the Daylight Centre at the earliest opportunity.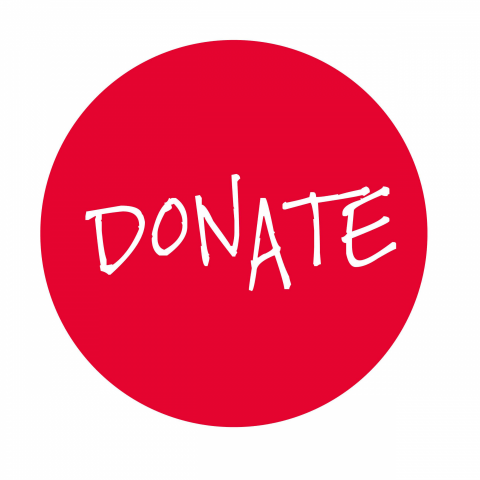 It is not too late to support our Social Enterprise in Senegal. Many thanks to all of you who have already donated - your genersity will make a considerable difference to Cherif and the community of Zig!
Hit the Donate button on the right to find out more about this appeal.
____________________________________________________________
Have a safe and restful half term and we will see you all in a week!