Hello Visitor,
Welcome Back!
As we complete our first full week back in school, I would like to take this opportunity to say how grateful I am to all of our families for preparing the children so well for school. I am delighted to report that every child has returned to school, a full cohort of Reception pupils has been warmly welcomed and is settling quickly and our staff team is back to full strength. From drop off to collection, the school has been a place of calm and happiness. Procedures in place to keep us all safe are being well observed and a great many aspects of school have a reassuring sense of familiarity.
Thank you for entrusting your children into our care and for taking the leap of faith to know that, beyond the red and white tape and traffic cones, school is looking after your child and is once again providing an exciting, happy and, above all, safe environment for them to thrive in.
I took these photos this morning in the space of just a few minutes. Nothing was particularly posed or orchestrated, it was a just a very brief glimpse of what was happening in school this morning at around 11.30am - honest, unplanned and unedited! I realise that this small window into the world of our school is no substitute for experiencing it first hand but a picture speaks a thousand words and I want you to know that our school feels alive and bursting with energy.
The strength of Grendon CE Primary School's community - parents, governors, staff and pupils - and its successful efforts to create an amazing place of learning in quite challenging circumstances are etched on the faces of the children in the photos below - I speak for all of the staff in saying that it is just brilliant to see them all again.
Thank you for the vital part you have played in the very successful re-opening of our school.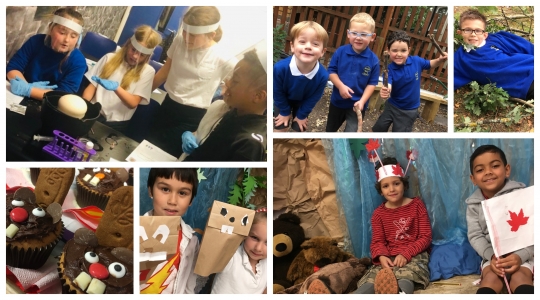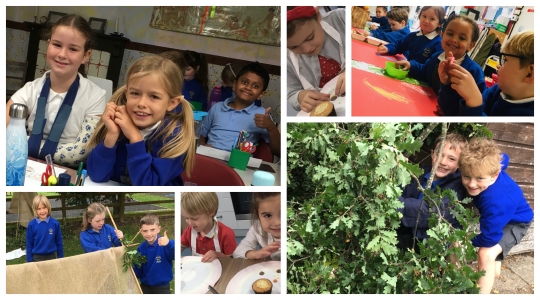 Forgive me if I forget to acknowledge all of the many offers of help and kind words of support that school has received, suffice to say that we feel the love! A particular thanks, though, must go to Harry's dad, Adrian, whose carpentry skills, table making expertise and endless patience enabled teachers to equip their new learning environments with just the right amount and type of seating and work areas so that, ultimately, the classrooms could look utterly brilliant (which they do).
Should My Child Get Tested?
The most frequently asked question since we've started back to school is 'Should I get my child tested?'. The school's line on this is quite simple and consistent with NHS guidance.
If your child displays one of these symptoms, our advice is that they should be tested, only returning to school after a negative test result (siblings should be off until this time too).
a high temperature
a new, continuous cough
a loss or change to your sense of smell or taste
With the start of a new school year and the winter months approaching, it is highly likely that there will be the usual increase in the number of children with sniffles, runny noses and colds. Unless specifically instructed to do so by a doctor, children with cold symptoms do not require a Covid-19 test.
If your child has common cold symptoms (but none of the above Covid-19 symptoms) and feels well enough to come to school then they should attend as normal.