Hello Visitor,
School Opening!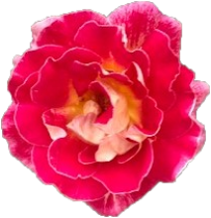 The school received a lovely card from Reverend Paula this week. As part of the church service held by school in March to celebrate Paula's time at Grendon, the children presented her with a beautiful plant which, this week, has started to bloom! Paula sent this photo and it seems quite apt to share it here as we make a new start at schoo this week.
School buildings without any children are very odd places and so it has been brilliant to welcome the first pupils back as part of the phased re-opening of schools. As we probably already suspected would be the case, children have adapted instantly and without question to the new 'normal'.
Parents expecting morning struggles at the school gates have been delighted (and possibly also slightly miffed) as they hold their arms outstretched for a final hug only to see their child already legging it through their classroom door without a backwards glance - this is good, don't take it personally.
Parents have been extremely careful to follow the guidance in the Parent Information document and this has really helped - thanks so much for your attention to this. You have obviously taken the time to carefully prepare your child for their first school day in a very long time and you have also provided school with very reassuring and kind feedback as we take out first tentative steps towards filling our school back up. We have obviously been blessed with amazing weather this week which has generally made life easier and you can definitely sense the happiness and energy flooding back into school.
The school has been inundated with offers of help and support. I'm sure there will be more people to thank in due course but, for now, particular thanks go to the Vaid family for the seemingly endless supply of cleaning materials which they have very generously donated to school, Jean and Chris (Arthur's grandma and dad) and Ali Haddock for loaning gazebos so that the children can access outdoor learning at all times, Miss Jenkinson for pulling in some family favours to get the giant gazebo in place on the grass bank and Lucy Swales for kindly providing school staff with face coverings and wash bags for work clothes!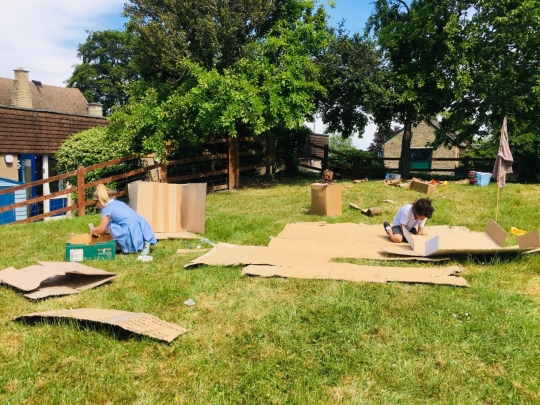 The school continues the fine juggling act of deploying staff and allocating work spaces for our returning children whilst not exceeding the maximum group size. Your survey feedback was incredibly useful in our planning. As we start to think about Week 2 of the phased opening, I would urge parents of children in Early Years, Year 1 or Year 6 to let me know by Thursday 4th June (tomorrow) if their intention to send their child to school or not has changed.
Please email me at with any changes of plan. If I don't hear from you, school staff will continue to plan for the numbers we currently have in school.
Key Worker Childcare Requirements
The latest Key Worker Childcare Requirement form is available to download here
Please return completed forms to school at no later than 5pm tomorrow (Thursday 4th June).